Registration for Pre-Kindergarten 2022-2023 will take place from Monday, February 28th - Friday, March 18th. Results from the Pre-K lottery drawing will be posted by Thursday, April 14th. For more information visit the Pre-K page on the MES website -
https://mes.bryancountyschools.org/o/mes/page/prekindergarten

Order your yearbook today for $29. Yearbook prices increase on January 25th.

Mark your calendars for McAllister Fine Arts Night on January 27th from 6:00 - 7:00.

Don't forget your athletic shoes! Miler Club kicks off tomorrow, November 19th, during recess. Get ready to walk or run to begin logging your miles. #mesrocks #mesruns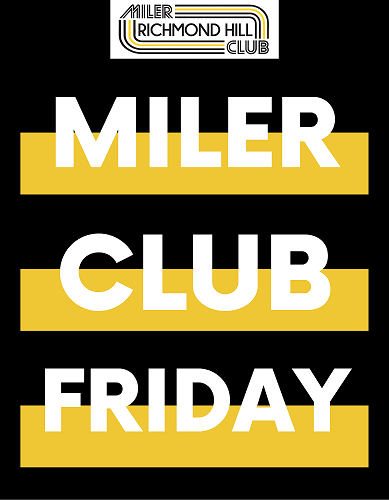 Mrs. Thompson is excited to share another StoryWalk with our school & surrounding community. A StoryWalk is exactly what it sounds like . . . a chance to read a story as you walk the pages! Today is National Take a Hike Day, so the book that we chose this time is Hike by Pete Oswald. It is a wordless picture book (and a GA Children's Book award Nominee) that shares the story of a father and son and their hike to plant a tree. There are prompts underneath each picture to help students reflect on the action of the adventure. The walk begins at the carline gate nearest to the lagoon. Boards are numbered 1-20. Take an opportunity with your family to "walk" this beautifully illustrated book this week or over Thanksgiving break.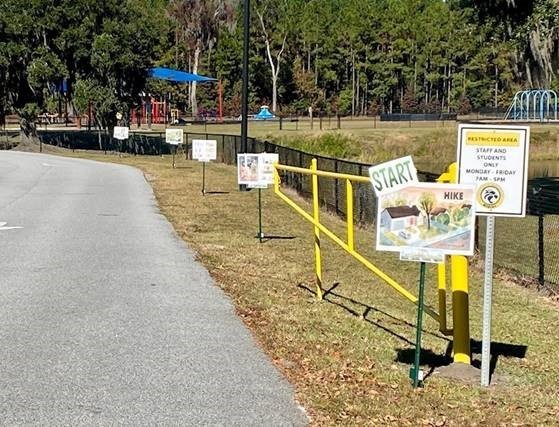 The MES Book Fair will be open for a Parent Book Fair Shopping afternoon on Wednesday, November 3rd from 3:00 - 4:30. Drop by the MES Media Center to shop the Book Fair with your Wildcat! We can't wait to see you there! #MESrocks #MESreads #bookfair2021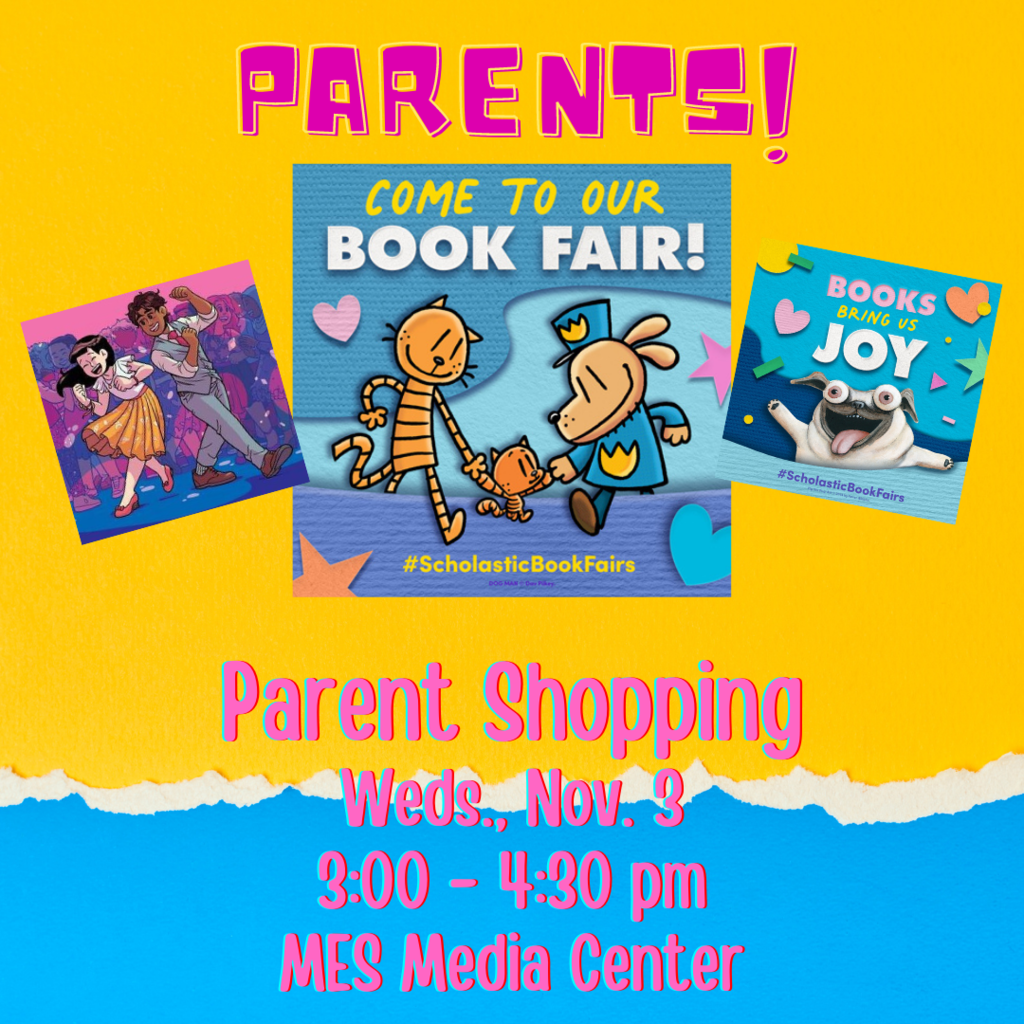 Buy your 2021-2022 MES Yearbook today! Yearbooks are on sale through the Herff Jones Yearbook Order Center. Go to yearbookordercenter.com and enter the MES school code - 14490. Yearbooks are $29 now until January 25th. Prices will increase after January 25th.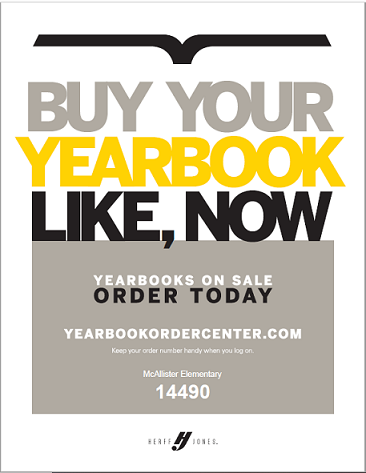 **DATE & TIME CHANGE** RHHS is excited to announce the first Basketball Skills Mini Camp on Sunday, November 7, 2021 from 1:00 p.m. to 4:00 pm. The camp will be held in the RHHS East Gym on 1 Wildcat Drive. All applications and payment must be received by Monday, November 1, 2021. The Basketball Skills Mini Camp cost is $25 per child and $20 for each additional family member if registration and payment is completed before Monday, November 1, 2021. Registration after November 1, 2021 will be considered late, and the price will be $30 per child and $25 for each additional family member. For more information & to register check out the Skills Camp Form -
https://docs.google.com/forms/d/e/1FAIpQLSekQ6ipycovwLOkEKaYrSu0JD02ShnU9C686yvh096i64hfxA/viewform?usp=sf_link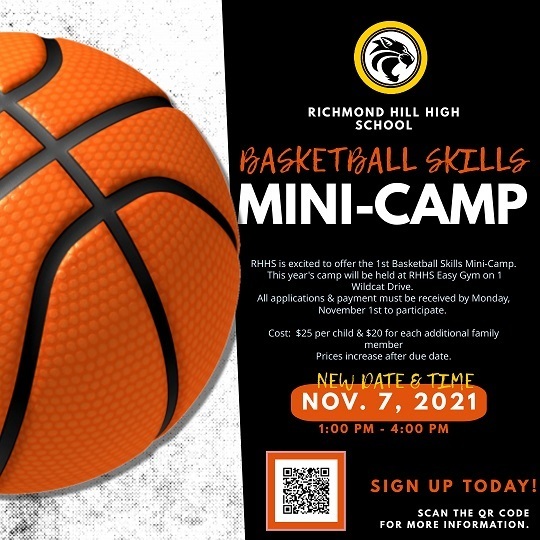 Help MES celebrate Red Ribbon Week 2021 as we celebrating making good choices! October 25-29, 2021 Our Wildcat paws don't touch drugs! Monday - Wear red to show that you love yourself! Tuesday - Wear your favorite hat to show you use your brain to make good choices. Wednesday - Wildcat Wednesday - Dress in your wildcat spirit wear to show you do your best in school. Thursday - Dress in your pajamas to show you take good care of yourself by getting enough sleep. Friday - Say BOO to Drugs! - Wear a costume and bring a donation to show you care about your community by supporting the United Way!

This week is Fire Prevention Week. MES students will participate in various activities to promote fire safety. Take a moment to review these fire safety tips with your family this week. #MESrocks

Today we celebrated the team at MES that keeps our school running and makes everything sparkle & shine! We are thankful for our amazing custodial team and all they do for our school each day. #sparklesquad #MESrocks #CleanTeam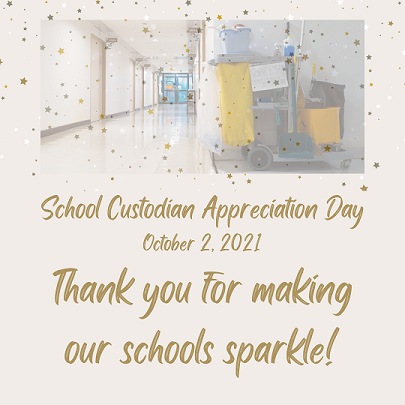 MES Fall Pictures will be taken on Thursday, September 16th. Say Cheese Wildcats! #schoolpics2021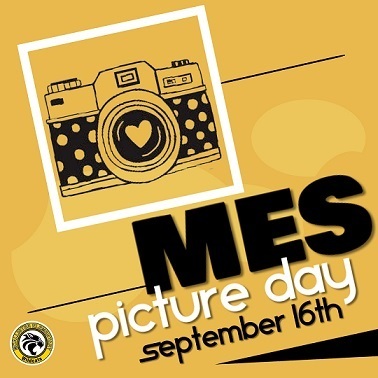 On September 10, 2021, MES students are invited to dress in red, white and blue in honor of Patriot Day. #MESrocks #mesremembers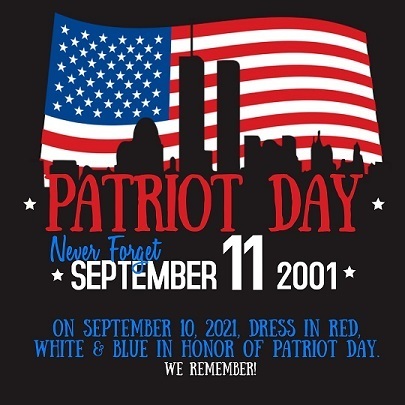 TEAM JERSEY DAY-Thursday, September 2nd: Wear your favorite team shirt or team colors. Let's celebrate the kick-off of college football season!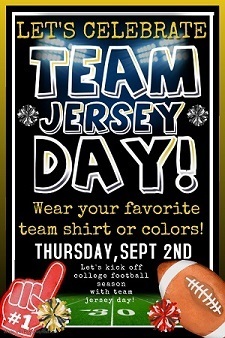 Wildcat neck gaiters are for sale at the MES school store for $5.00. Neck gaiters are available in both adult & child sizes.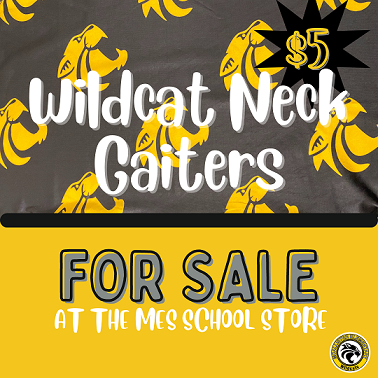 BCS IS LOOKING FOR PARENTS!! Did you know that employees of Bryan County Schools who live out of district can make application for their children to attend school in Bryan County? We have immediate openings in Transportation (bus drivers), Operations (custodians), and School Food Nutrition (school nutrition workers), and these positions have hours that can work around your child's school schedule. If you are interested in one of these positions, please contact Debi McNeal, Director of Human Resources, at
dmcneal@bryan.k12.ga.us
, or call 912-851-4000.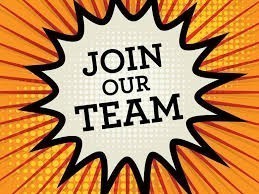 Bryan County Schools would like to hear from you! We are asking all families in the district to complete this survey (link below). The collected data will assist our district with obtaining local, state, and federal funds to provide additional resources to Bryan County students and their households. Survey window will close on August 10th at 11:59 PM. Thank you in advance for participating and for your responses!
https://forms.office.com/r/NR70Fwadai

Click on the following link to check out our 2021-2022 Back to School newsletter!
https://5il.co/vnns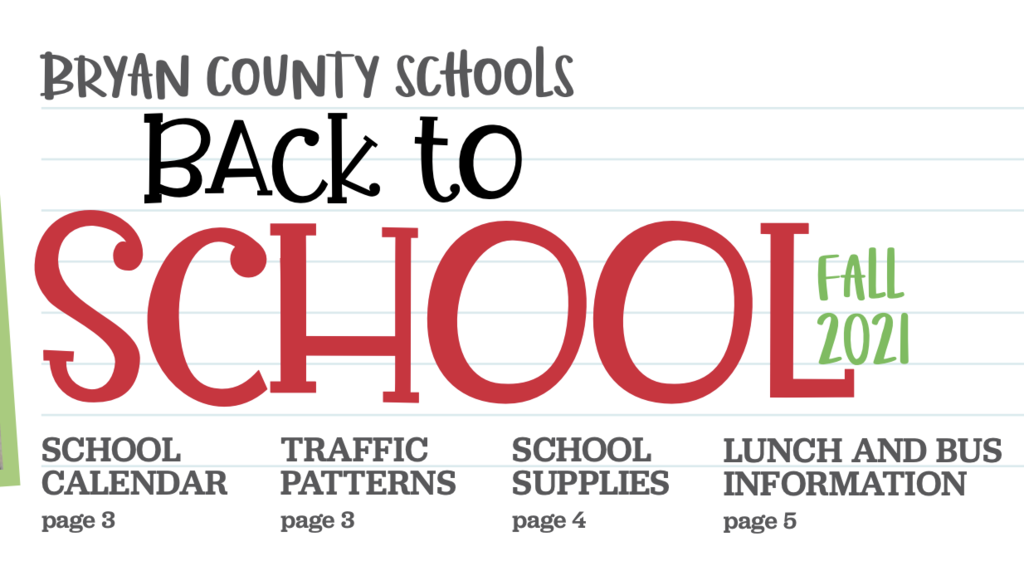 Take a peek at the MES Back to School Newsletter for all the information you need to get ready for the 2021-2022 school year.
https://www.smore.com/1bn60

Splash into Reading at the Public Library! Get your public library card! Visit the Richmond Hill Public Library at 9607 Ford Ave. (Across the street from the Post Office.) A parent or guardian needs to sign students up for a public library card. See info here -
https://strl.info/library-cards/
Enroll in "Tails & Tales" Summer Reading program at
https://strl.beanstack.org/reader365
You'll be able to track your reading, participate in events, complete fun activities, and enter drawings for great prizes! For more information and details about signing up, visit here. -
https://strl.info/summer-reading-2021/