Awesome Activities This Week! #OneBryan #BCSProud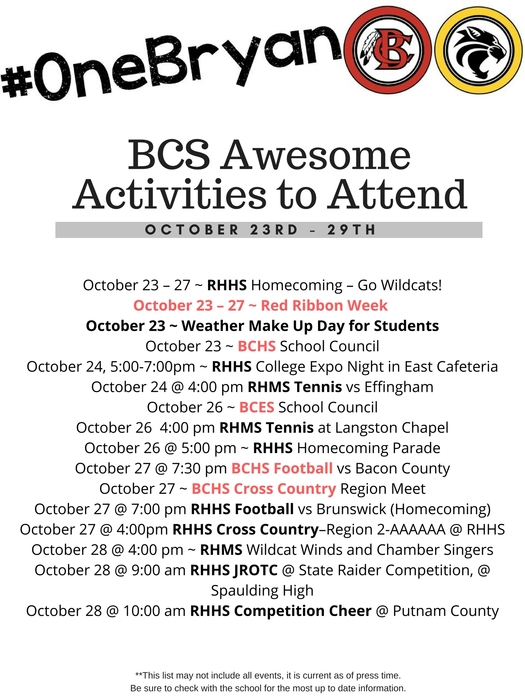 Fall Break Starts Tomorrow! 🍁‬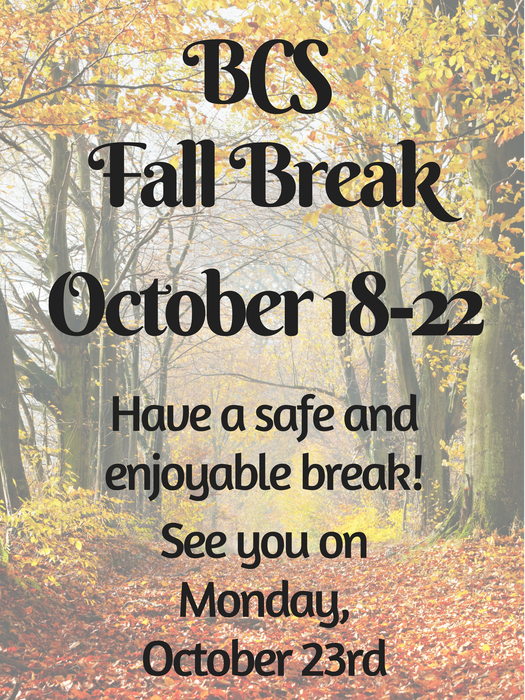 Anyone can drive a car. It takes a special person to drive a school bus! ♥️

Short Week Ahead #OneBryan #BCSProud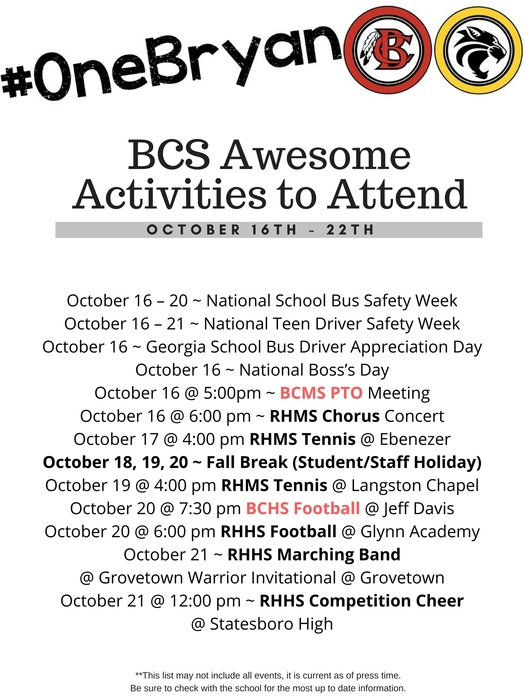 2nd Annual BCS Special Needs Resource and Wellness Fair on Saturday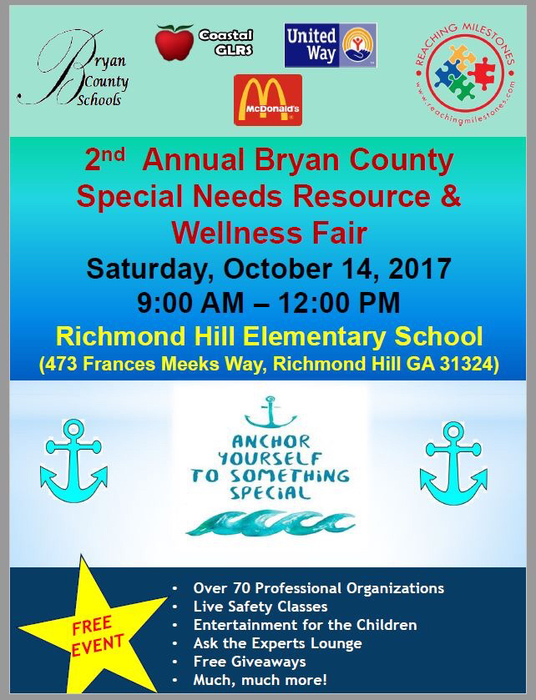 Lots of GREAT things going on this week!! #OneBryan #BCSProud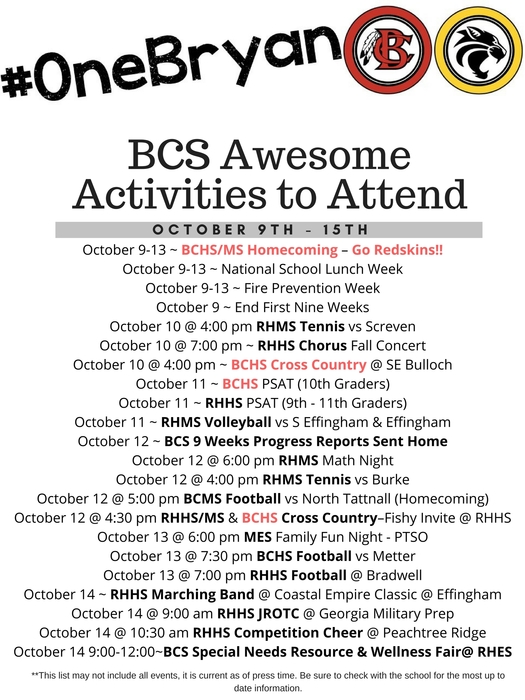 Weather Make Up Day Information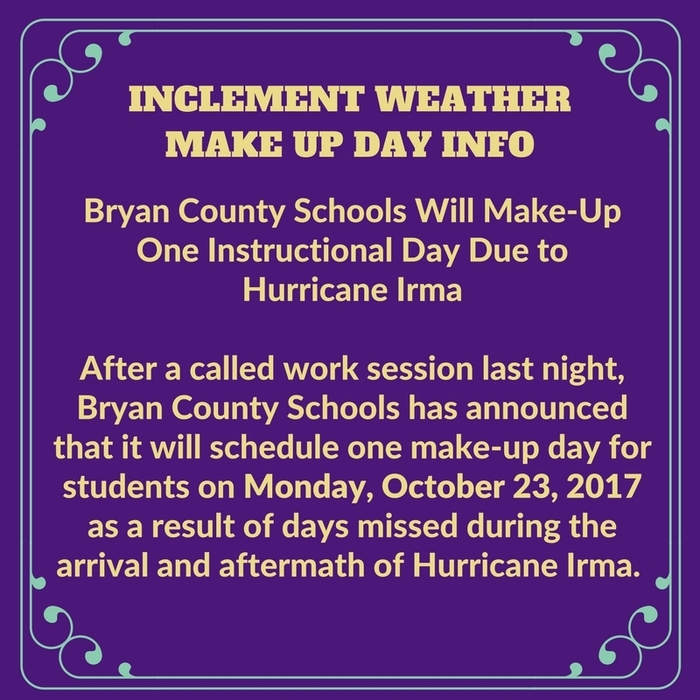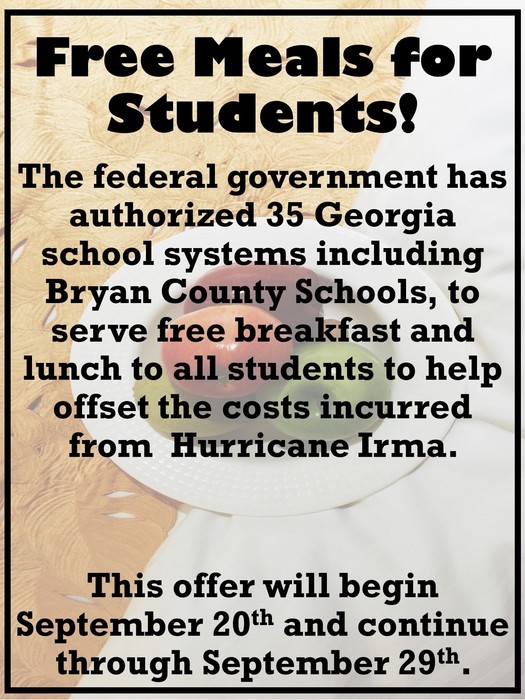 LOTS of things going on this week!! Check it out...👇 #BCSProud #OneBryan

We appreciate the efforts of Bryan Cnty Em Services, Coastal EMC, Georgia Power, Canoochee EMC, Bryan Cnty Sheriff's Office, Cities of Richmond Hill & Pembroke, & BCS Maint, Trans, & Custodians!

Bryan County Schools looks forward to welcoming back our students and staff on Thursday, September 14th. Safe travels to all Bryan County evacuees as they travel home today and tomorrow.

In order to allow time to evaluate all of our facilities, return our buses to South Bryan that were moved in anticipation of Hurricane Irma, and to provide additional time for families who evacuated to return home, Bryan County Schools will be closed for students and staff Wednesday, September 13th.

All athletic events scheduled for tonight are cancelled.

Due to Hurricane Irma, Bryan County Schools are closed Sept. 8, 11 & 12.

This week's BCS Awesome Activities:

No School on Monday! Enjoy the long weekend! Stay safe!!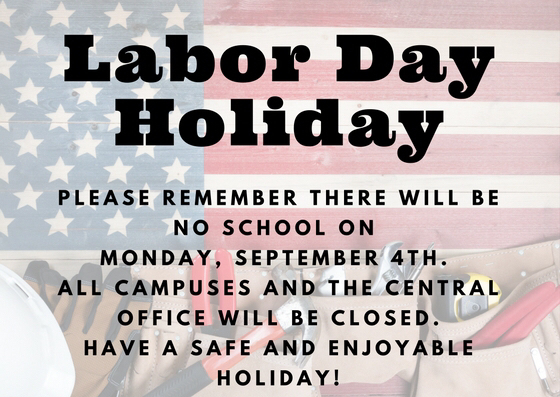 Yay!! It's finally here!! We are going to have a phenomenal school year!! 🚌📚✏️🎓 Don't forget to share your first day pictures with #bcs1718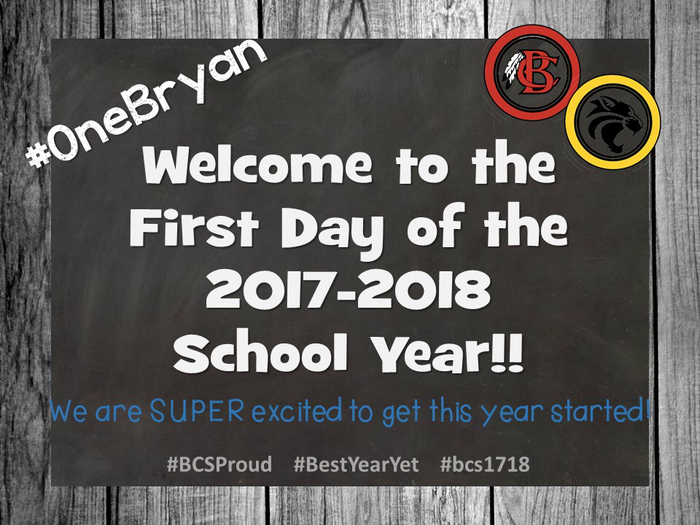 School buses will be back on the roads Aug 7th. Drivers should be alert/watch for children by bus stops during morning & afternoon routes. Please review GA law about encountering a stopped school bus