Red Ribbon Week begins Monday, October 25th! Check out the flyer for the our dress-up themes for each day. Help us support Drug Prevention as we Team up Against Drugs. #WeAreRHMS #RedRibbonWeek2021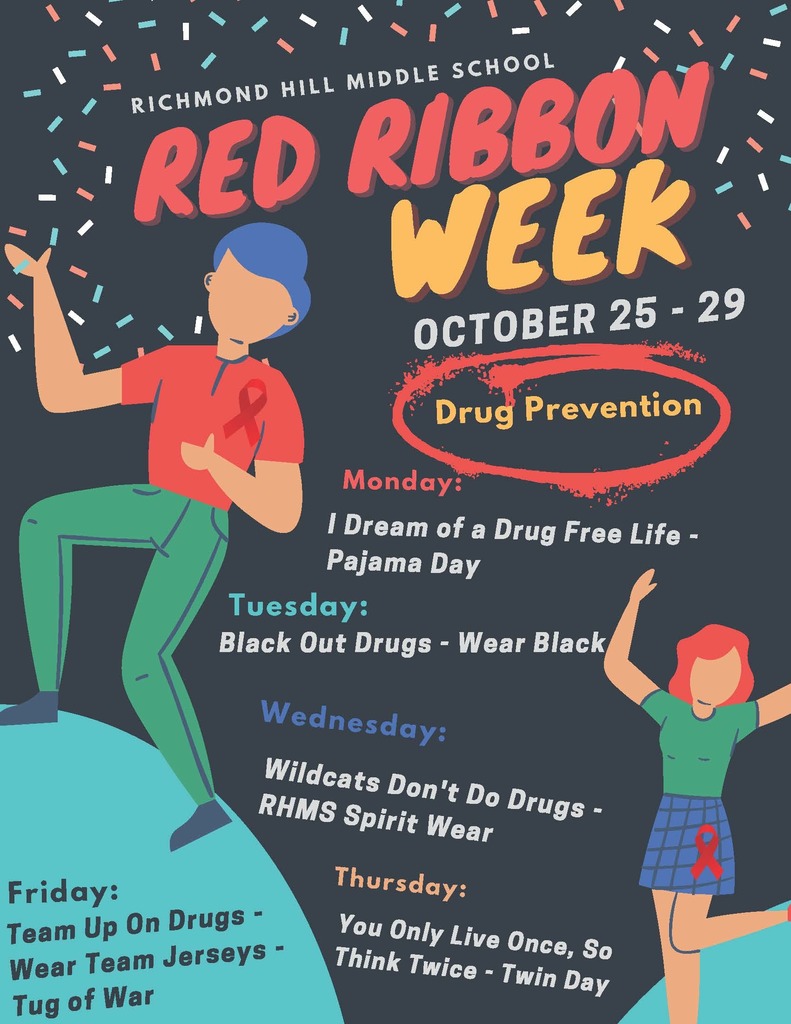 The RHMS Band performed their Fall Concert on Thursday, 10/21/221. Thank you to the awesome crowd that came out to support our Fine Arts program! #WeAreRHMS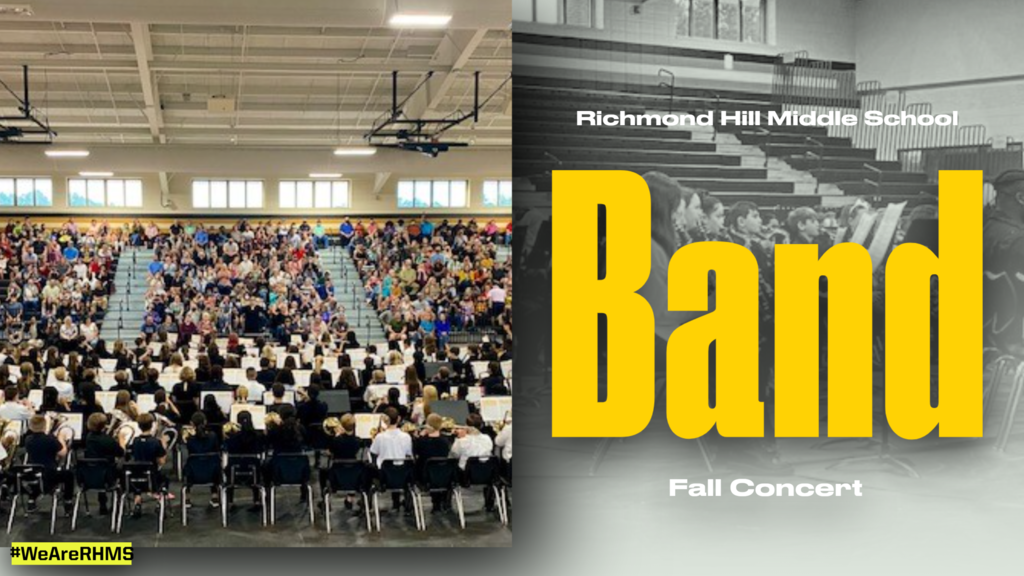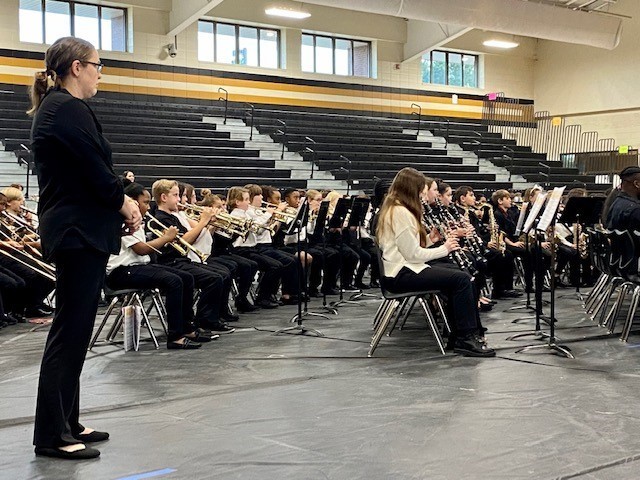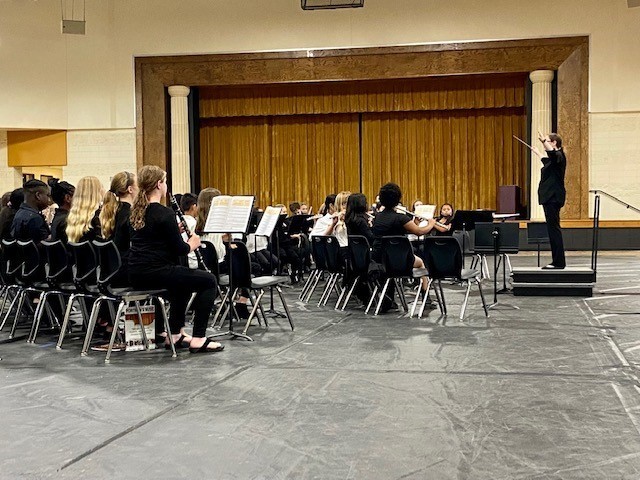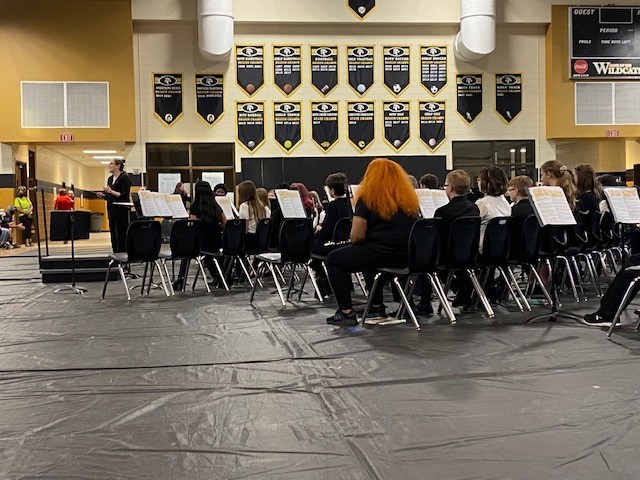 Dr. Bennett received a special visit from the Bryan Early Education Childcare today. These sweet students presented her with a poster for a "High Five to an Awesome Principal" for October's National Principals Month. We love Dr. Bennett and our future RHMS Wildcats! #WeAreRHMS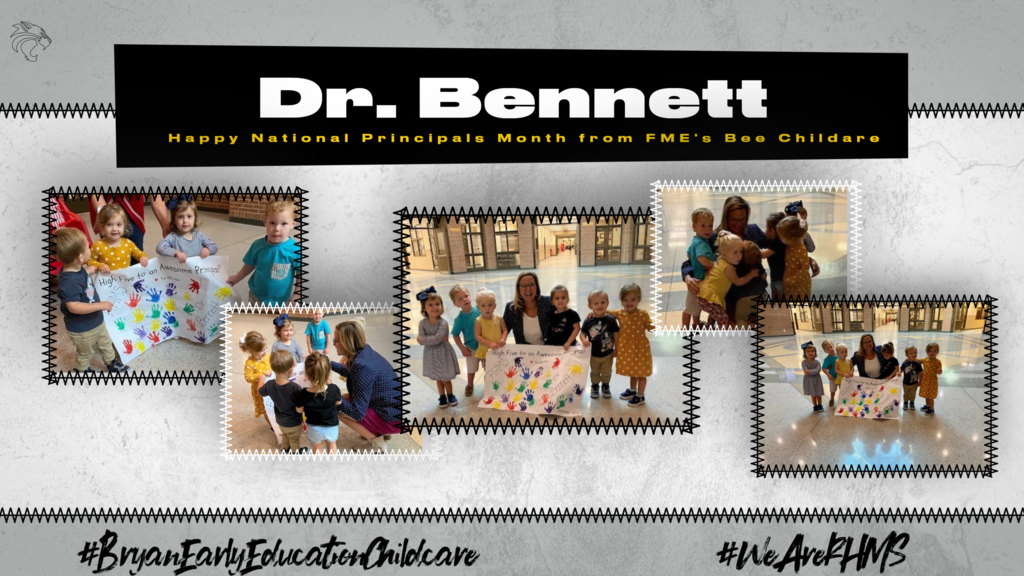 The next 4-H meeting is Tuesday, October 26th from 3:30 - 4:30, Room 434. It's not too late to join! See flyer for details! #WeAreRHMS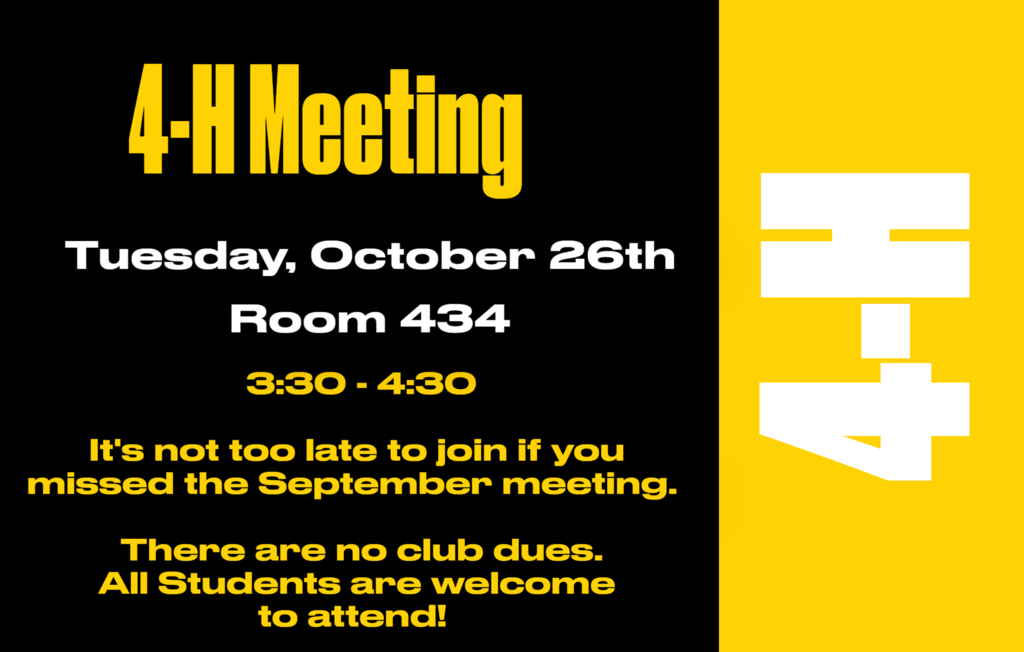 Red Ribbon Week begins Monday, October 25th! Check out the flyer for the our dress-up themes for each day. Help us support Drug Prevention as we Team up Against Drugs. #WeAreRHMS #RedRibbonWeek2021

At RHMS, we appreciate our Bus Drivers so much! Thank you for all you do! #WeAreRHMS

Congratulations to our Athletes of the Week, Aubrey Fanning and Josh Mock. We are so proud of you both! #WeAreRHMS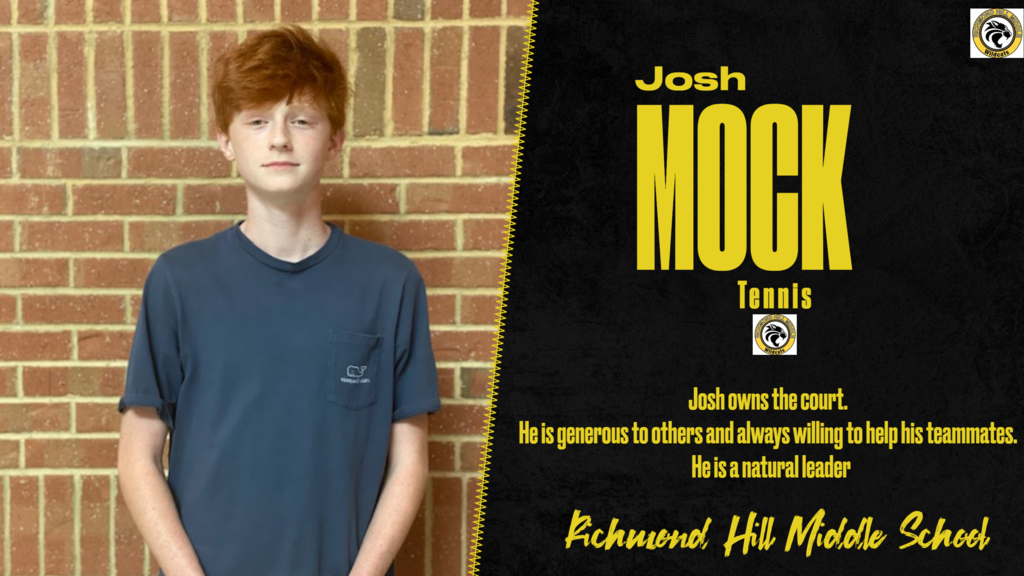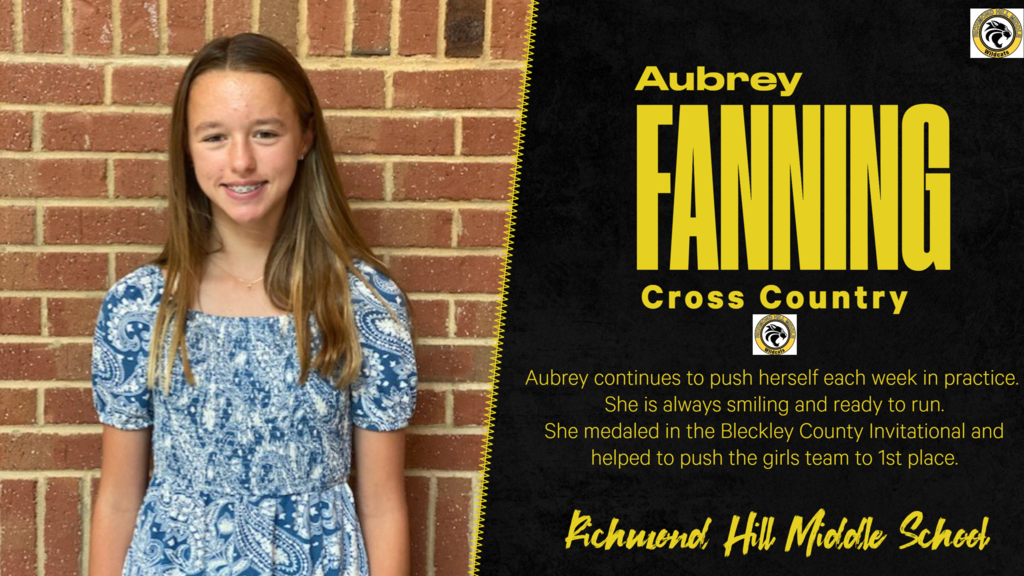 Unity Day is TOMORROW - Wednesday, October 20th. Wear Orange to represent kindness, acceptance, and inclusion. Students will have the opportunity to logon and complete a flip grid explaining what 'unity' means. Remember, wear orange on the 20th! #WeAreRHMS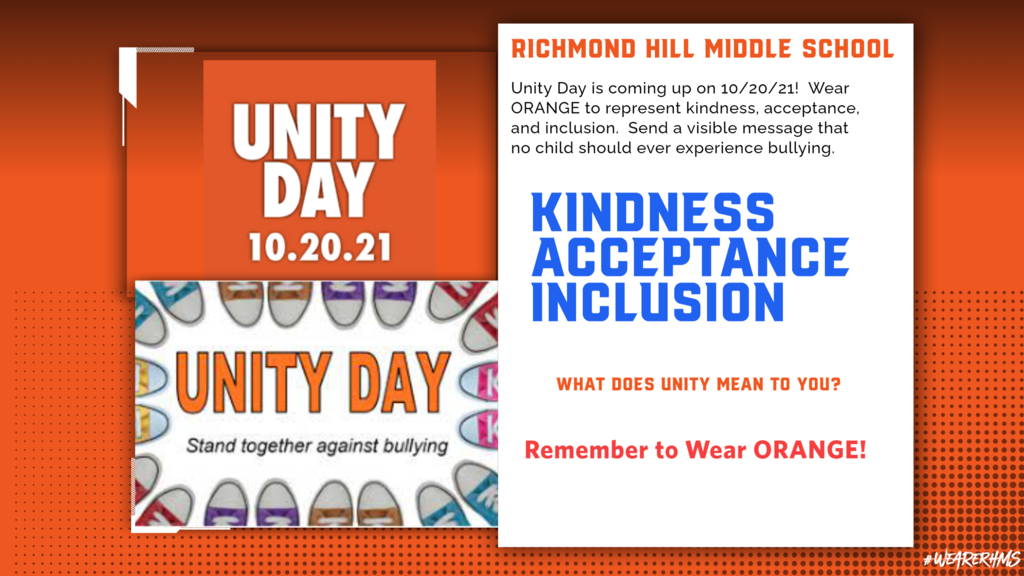 Huge THANK YOU to all that came out on Saturday for Archery Range clean-up. We couldn't do it without all your help!! It's gonna be a great year! Thanks again.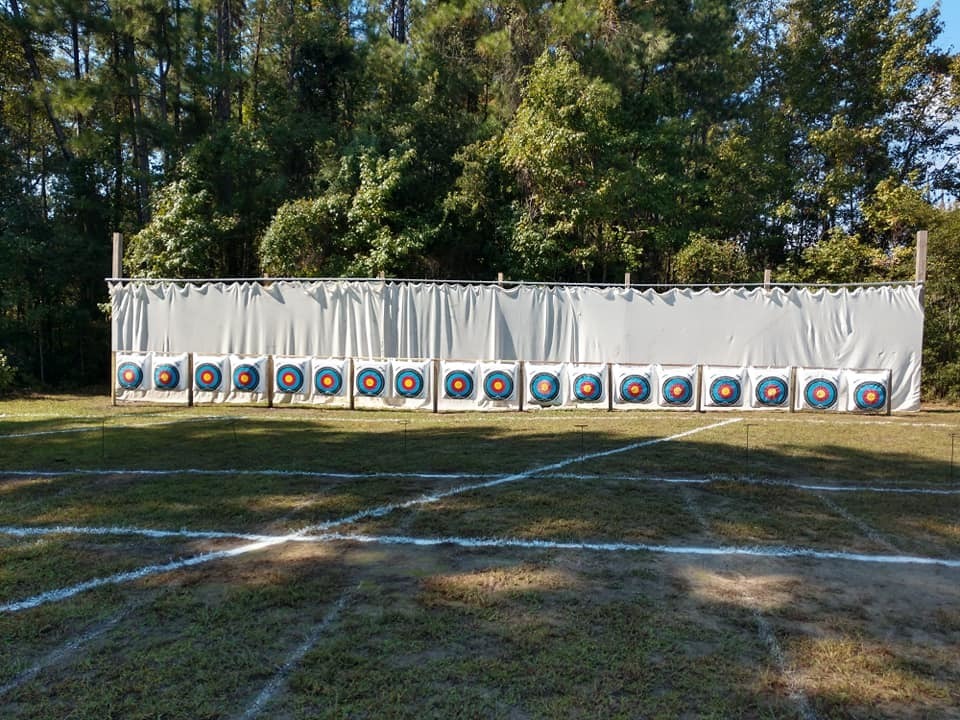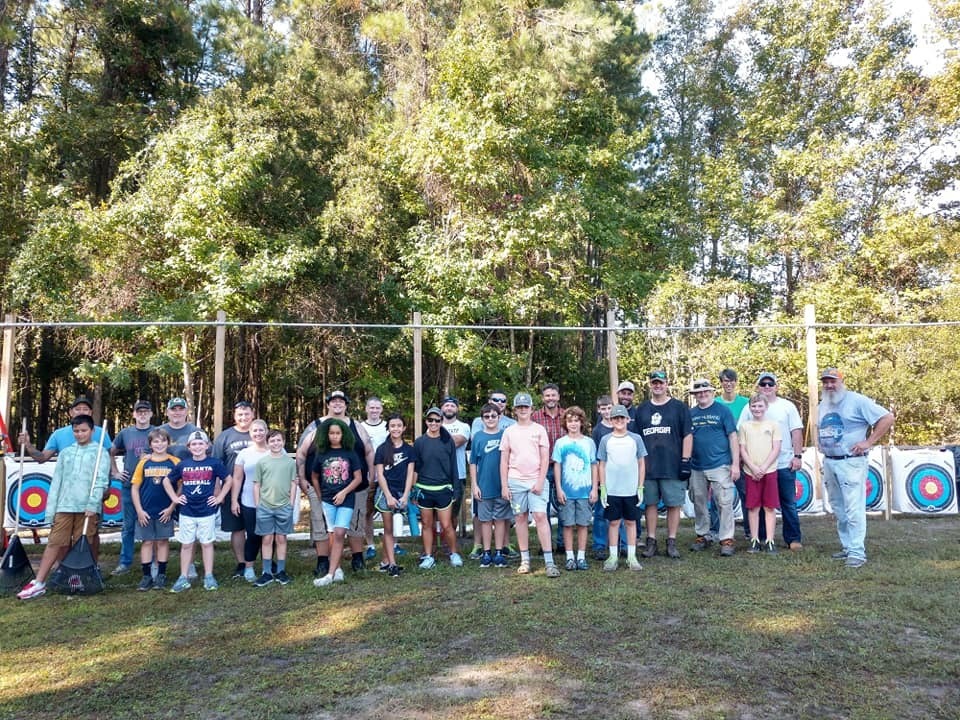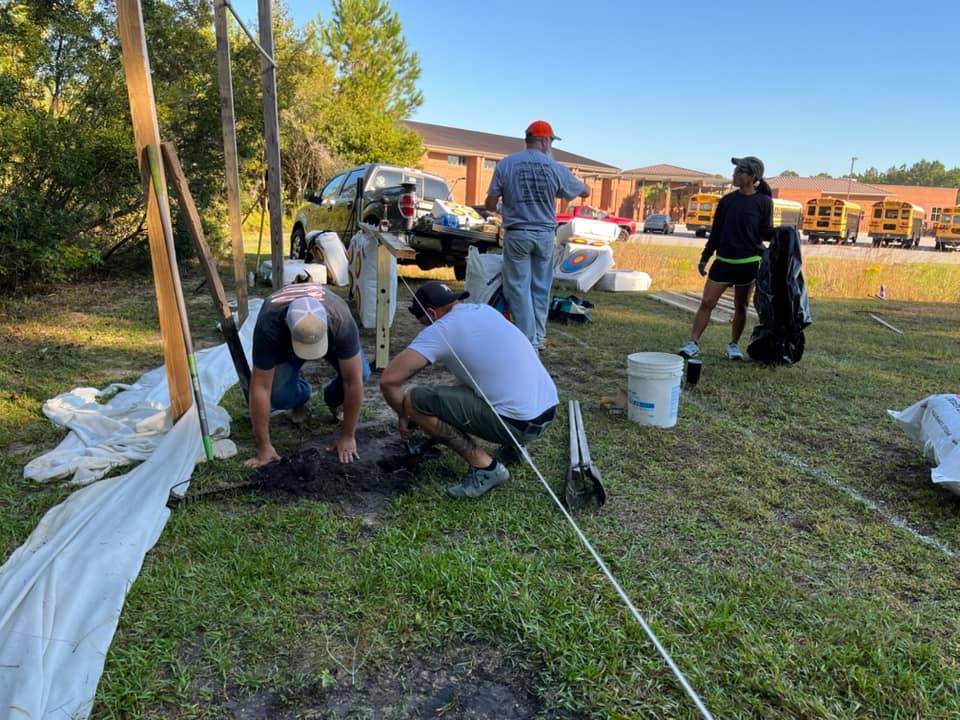 Congratulations to the Boys and Girls Cross Country teams that competed in the state championship in Cochran GA this Saturday. Carter Dietrich, Theron Claridge, and Chris Rogero all medaled for the Boys Team. Taking 5th overall. Julia Anastasio, Jolee Mitchell, Ella Peterson, and Adeleine Althen all medaled for the Girls Team. The Girls Team took 2nd place overall. Congratulations to both teams! #WeAreRHMS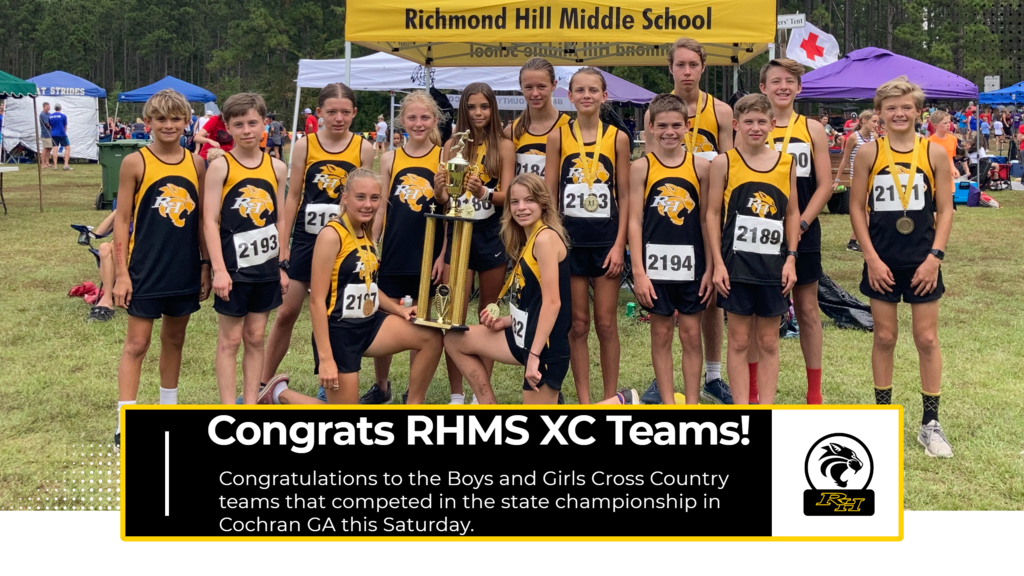 Congratulations to our Athletes of the Week, Aubrey Fanning and Josh Mock. We are so proud of you both! #WeAreRHMS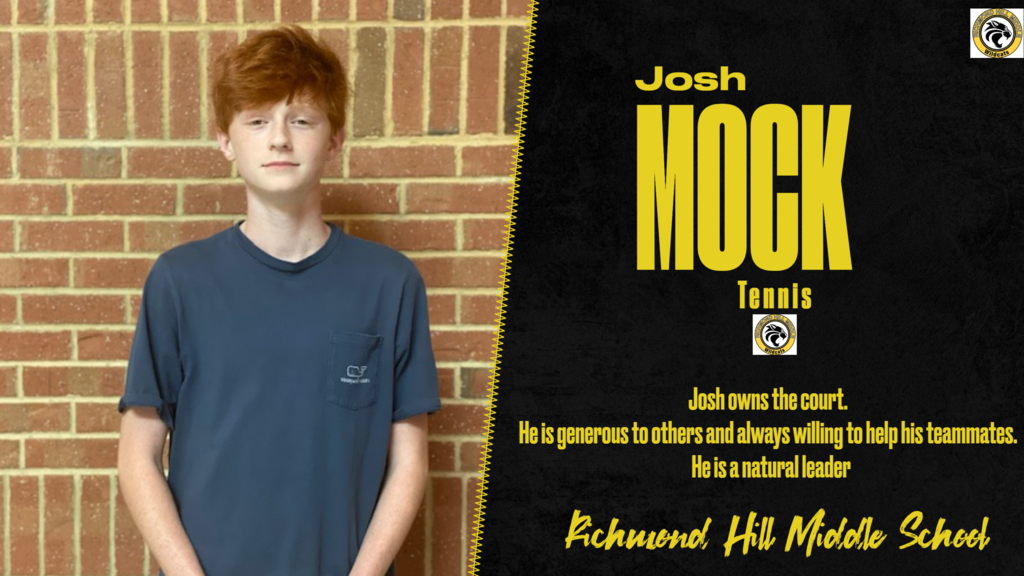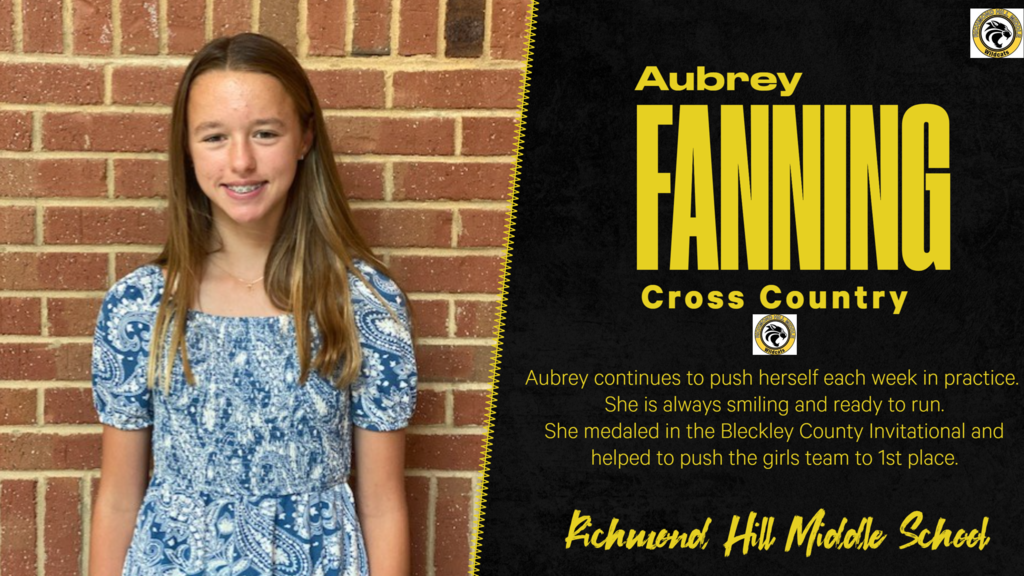 Unity Day is Wednesday, October 20th. Wear Orange to represent kindness, acceptance, and inclusion. Students will have the opportunity to logon and complete a flip grid explaining what 'unity' means. Remember, wear orange on the 20th! #WeAreRHMS

Red Ribbon Week will be Oct 25th - 29th. We will be judging homerooms to see which class has the most participation in the themed dress up days. First place home room from each grade level will get a pizza party, second place homeroom from each grade level will get an ice cream party. #WeAreRHMS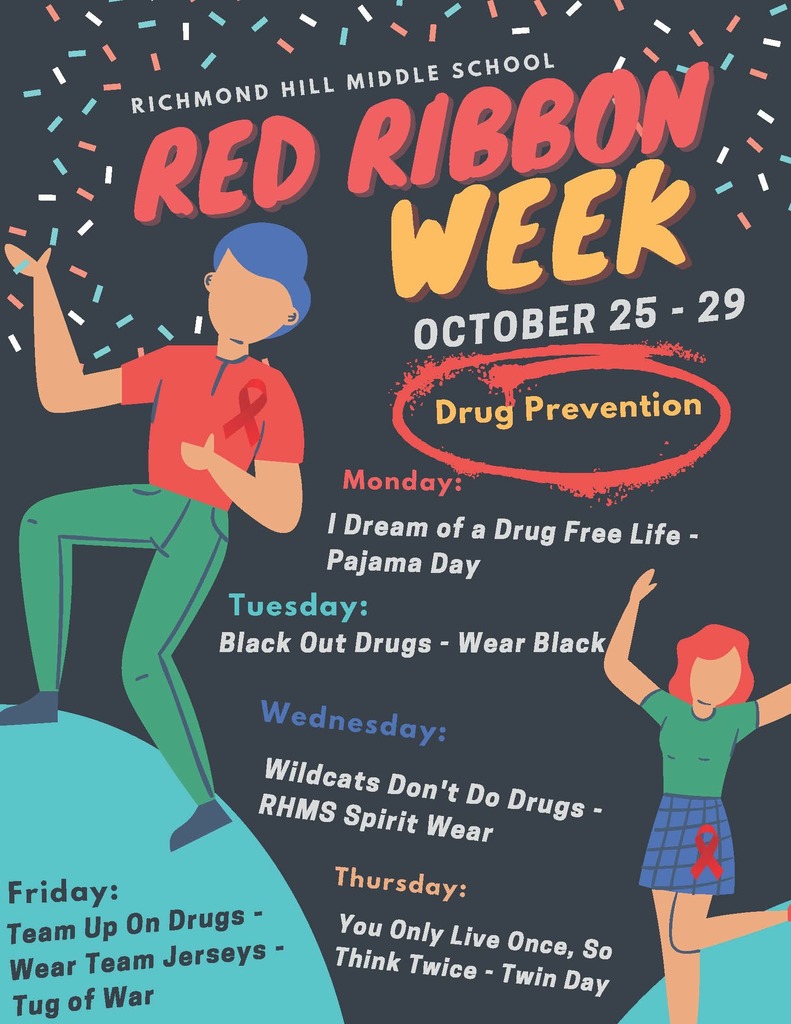 Congratulations to the RHMS Football Team for defeating South Effingham 30 to 8 this past Wednesday. Key scorers in the game included Melik McLaughlin, Larson Little, Jayden Taylor, and Demarcus Porter with a "Scoop and Score" on defense. The Hammer Players of the Game included Larson Little who led in tackles and forced 2 fumbles, along with Demarcus Porter who had two key defensive turnovers in the game. The wildcats are now set for the Region Playoffs as the #1 Seed as they take on #4 Seed Ebenezer Middle here at the middle school on Wednesday, October 20th, at 4:30 pm. Tickets can be purchased in advanced in the atrium or on My Payments Plus. Make sure you are there to cheer on your wildcats to victory. Keep helping us #BuildTheHill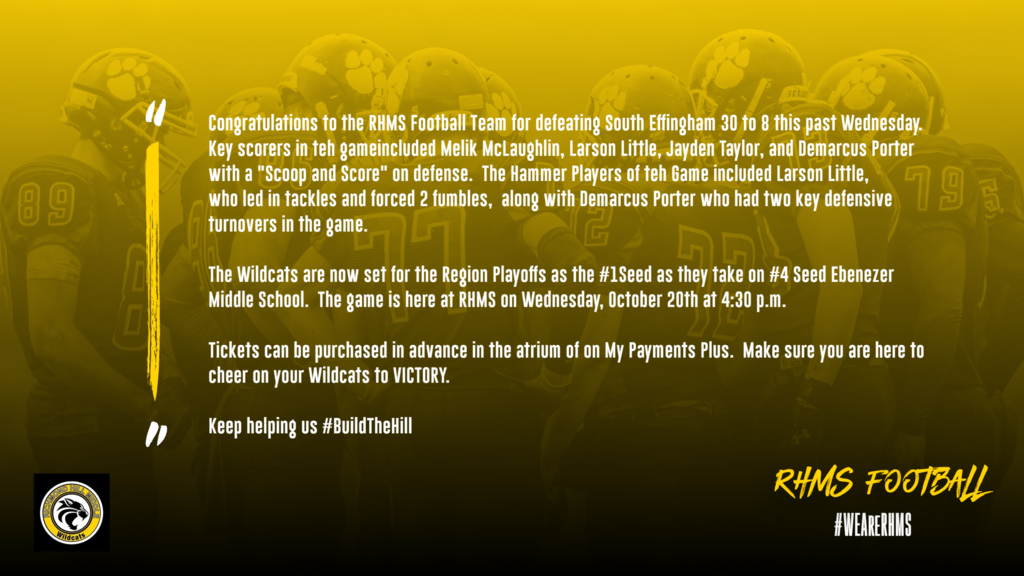 Boy's Basketball Tryouts start the week of October 25th. Check the Basketball website for the tryout schedule and information on how to sign up. #WeAreRHMS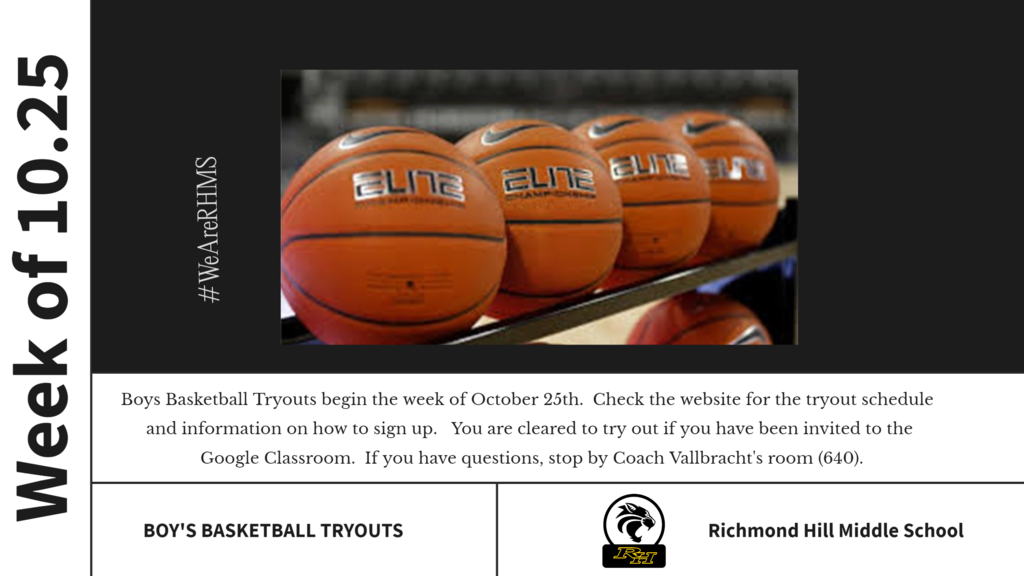 Congratulations to our RHMS Bright Ideas Grant Winners! Andrew Robertson, Mary Bowden, Kristen Butkovich, Tammy Luke, Tracy Thompson, and Robert Hodgdon Thank you Coastal EMC! #WeAreRHMS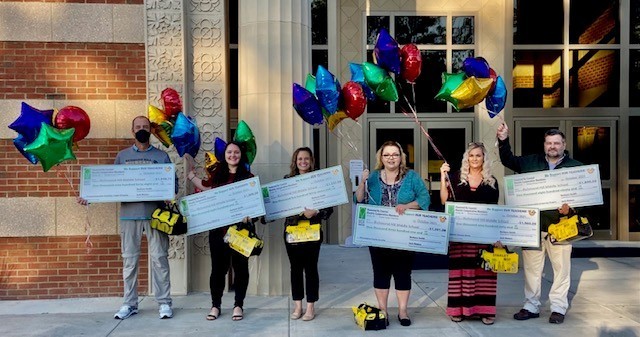 Bring Your BEST Smiles TOMORROW! Friday, October 15th is Picture Day at RHMS!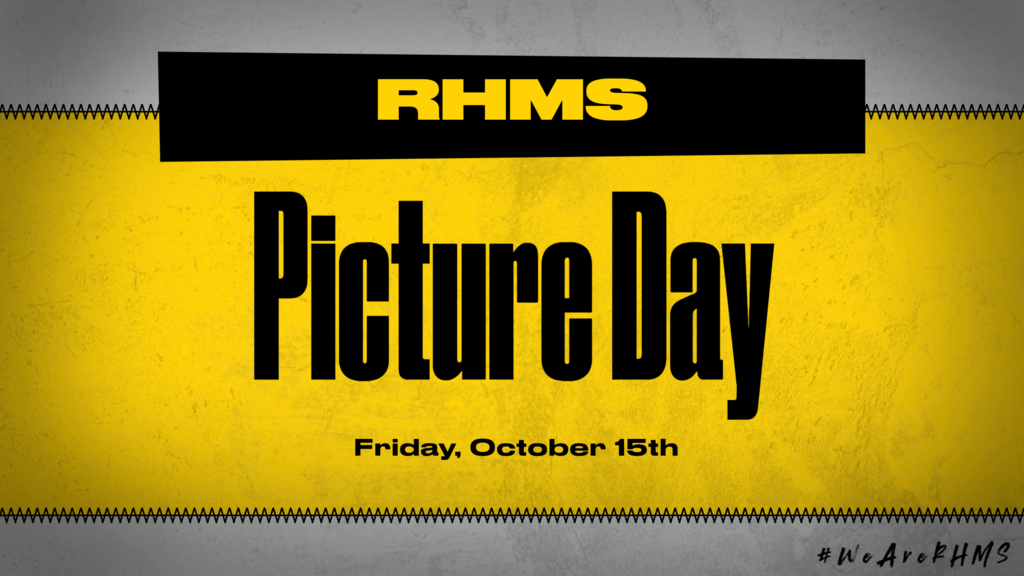 It's Lunchroom Appreciation Week and we love our Cafeteria Workers! Thank you for all you do for our students and staff! We hope you enjoy your donuts and goodies! #WeAreRHMS

Do you have extra books laying around that might encourage a young child to read? We'd love to have them! RHMS Student Council has a Little Library in J.F. Gregory Park located on the playground there. Since its launch on June 14, 2021 we have placed more than 150 children's books in the Little Library, and the community has placed books in as well. We need your help to keep the kid-friendly reading material in the hands of those little ones that visit the playground. If you have gently used children's books that you would like to donate, please bring them to school between Tuesday, October 19 and Friday, October 29 and deposit them in the receptacle labeled and located in front of the RHMS Library in the atrium. We will place these books in the RHMS Student Council Little Library at J.F. Gregory, and these books will be a pathway to literacy for little minds. Thank you!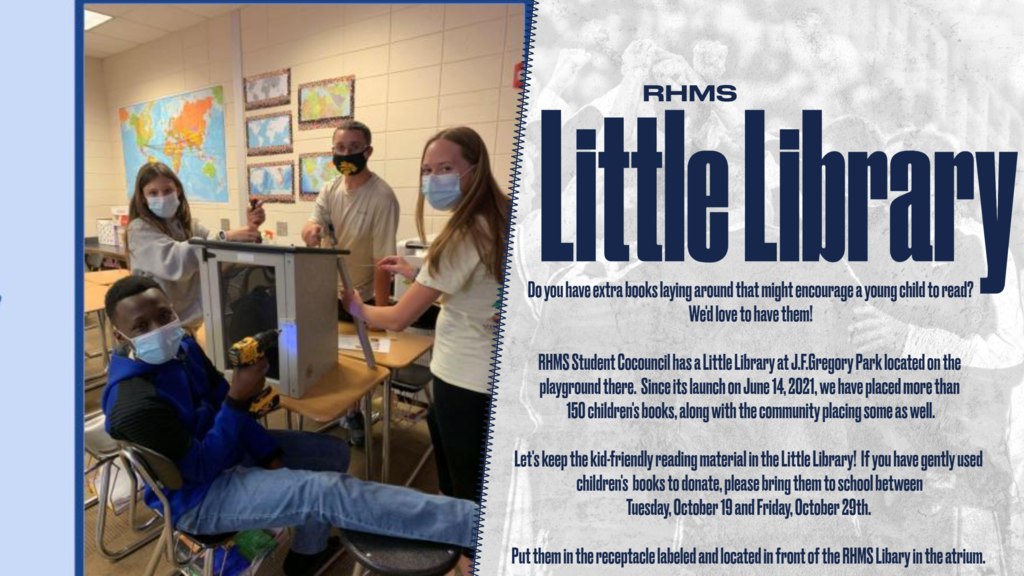 Congratulations to our Athletes of the Week for the week beginning October 11th, Madelyn Guerra and Bruno Okada! #WeAreRHMS