EDIT MAIN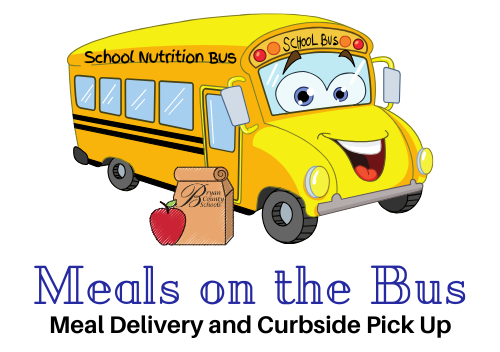 North Bryan
Bryan County Schools will be distributing "to go" breakfast/lunch meals starting on Monday, March 23rd.
Meals are open to ALL children 18 years or younger.
Children must be present to receive meals.
Meals will be available by school bus delivery (see routes here)
Or may be picked up curbside at Bryan County Elementary from 11:00am - 12:30pm
FOR CURBSIDE PICKUP:
1. Follow the signs to the pick up location.
2. Remain in your car and pull up to the delivery station.
3. The server will determine the number of meals needed.
4. The runner will get the meals to the server.
5. The server will hand them to the children/parent in the car.
6. Pull away from the curb, following the flow of traffic.
7. Be mindful of pedestrians who may be walking in the area.
8. Safely leave the school grounds.