Kickstart Your College App-Rising seniors and parents join us Wednesday, May 31st at 6:00PM in the BCMHS Media Center. #BeBC #GoRedskins


Congratulations Class of 2023! 🎓❤️🎓🤍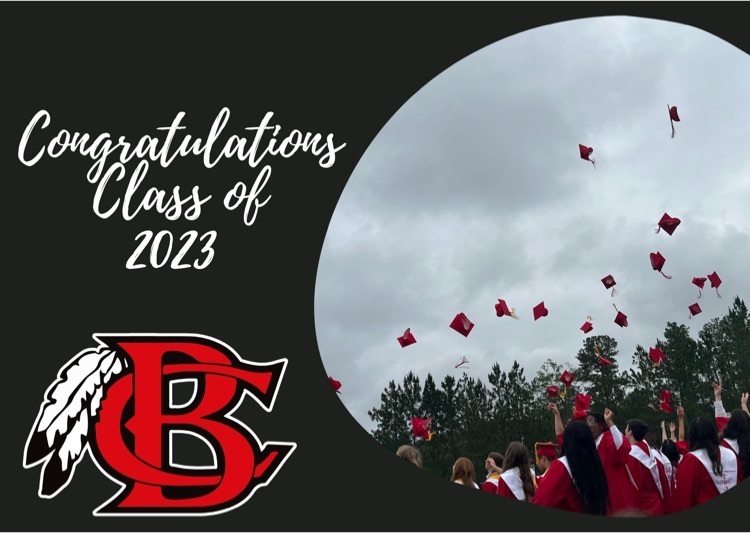 If you're unable to join us in person as we honor the graduating class of 2023, join us from home. View the live stream link here:
https://bit.ly/bchsgraduation23

BCMHS Is hosting a Cheer Camp for all elementary school aged students interested in Cheer. You can pay by check, cash, or on My Payments Plus. Once you pay, fill out this Google Form to provide some additional information!
https://forms.gle/oDSK6oVTJ9vPjPjU6
❤️🤍🖤 #BeBC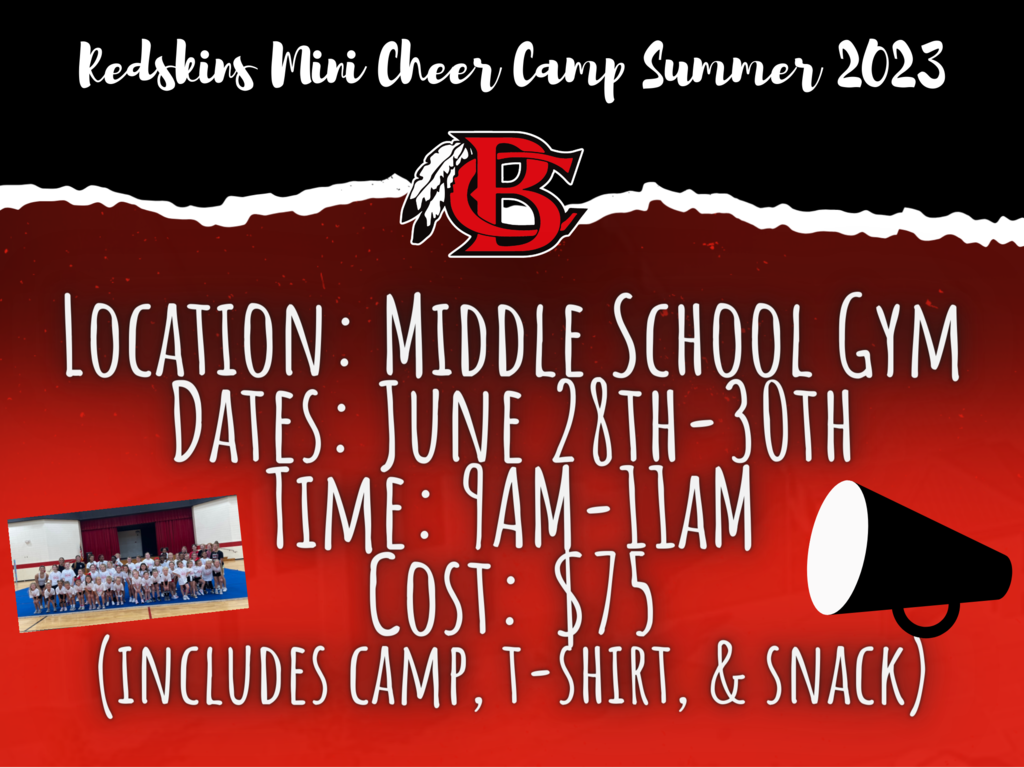 Hey Middle School Scholars! 📚 Don't miss out on your chance to grab a piece of your memories with our amazing yearbook! 📷🎉 TOMORROW IS THE LAST DAY TO ORDER! ❤️🤍🖤 #BeBC #GoRedskins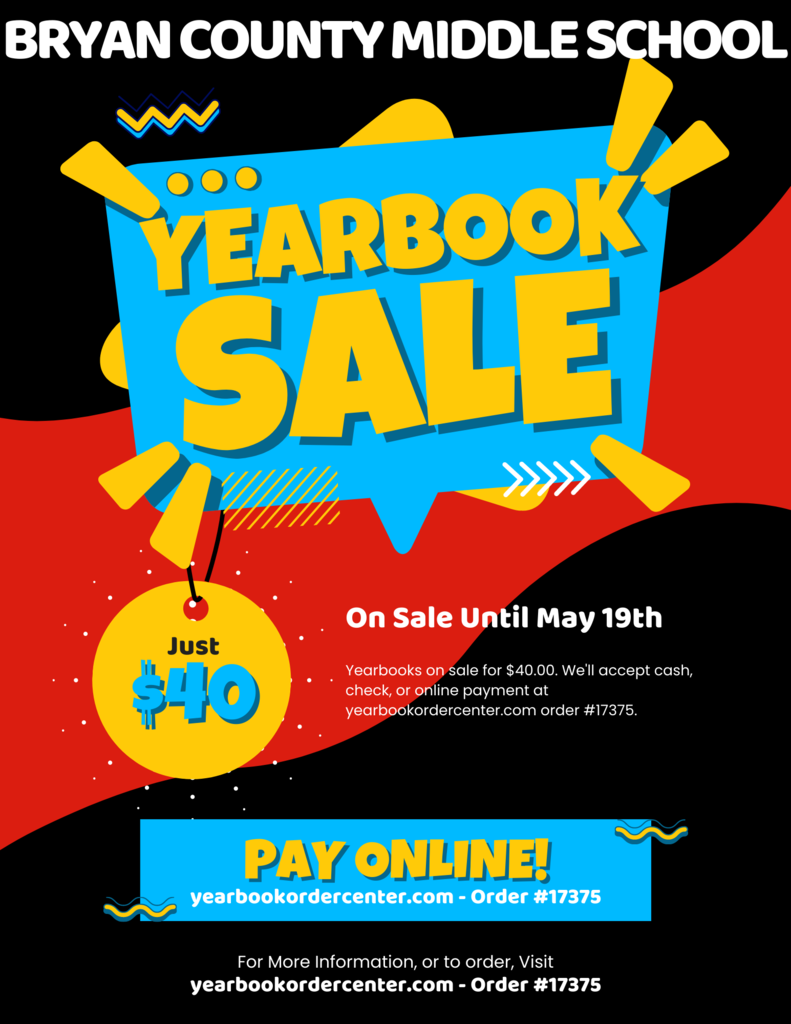 Congratulations to our 2023 BCMS Softball Team! #BeBC #GoRedskins❤️🤍🖤 Parents please plan to attend the preseason parent meeting on Tuesday, May 23rd at 6:00pm in the BCMHS cafeteria.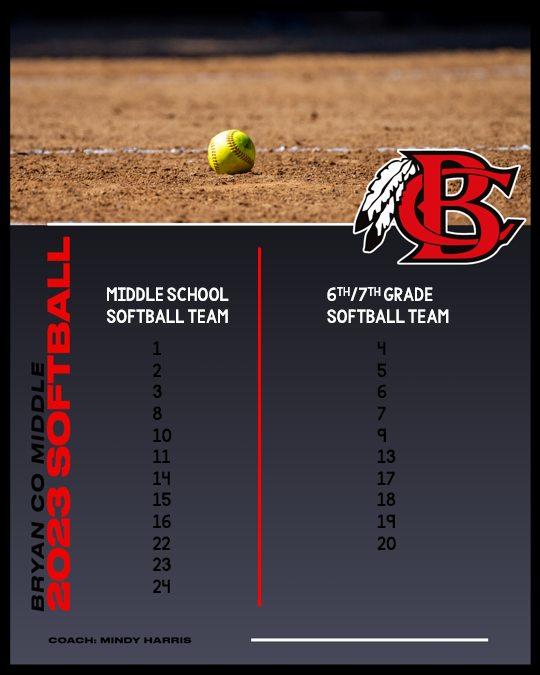 BRYAN COUNTY HIGH SCHOOL - This Thursday and Friday (May 18 and 19, 2023) will be half days for all HIGH SCHOOL students. Busses will run as expected for a half day dismissal. Be sure to turn in your Chromebook for the summer before you leave! ❤️🤍🖤 #BeBC #GoRedskins

Bryan County Middle School Yearbooks will be available for purchase during lunch each day this week, and at Eighth Grade Honors Night. Capture your middle school memories for just $40! ❤️🤍🖤 #BeBC #GoRedskins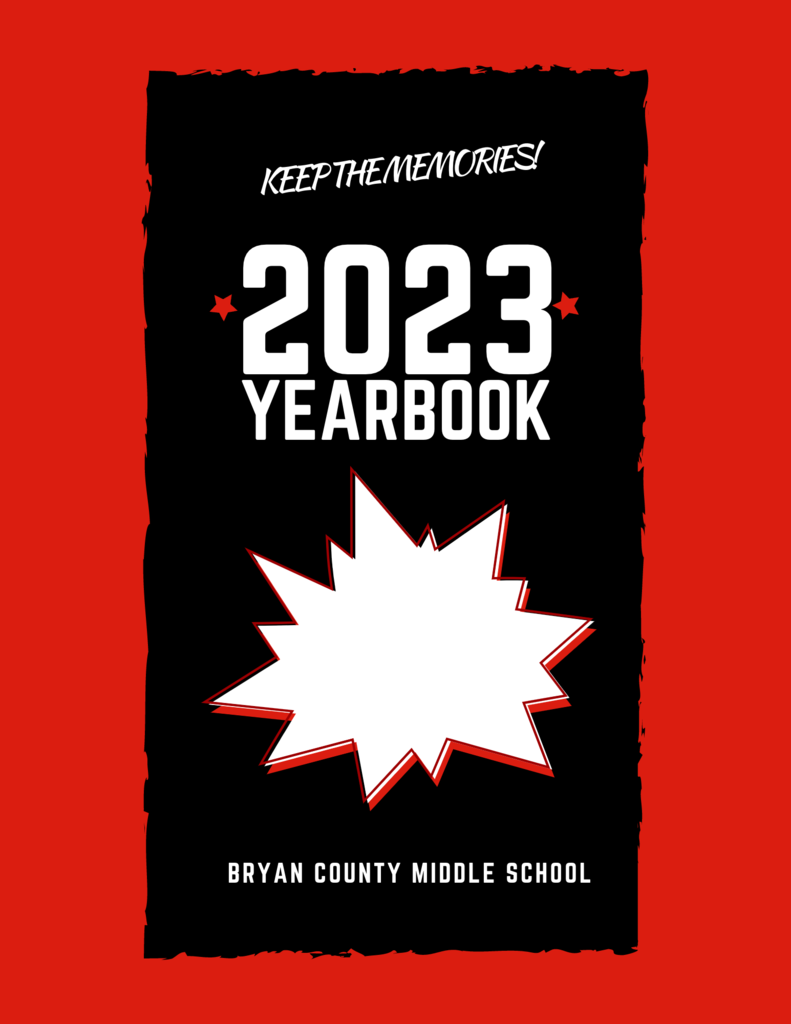 What do Prince Charles, Walter Payton, Neil Armstrong, Steven Spielberg, Vince Carter Dolly Parton, Jimmy Kimmel, Samuel L. Jackson, Squidward and Lizzo all have in common? They were all in their school band program. Join today! It could lead to greatness! ❤️🤍🖤#BeBC #GoRedskins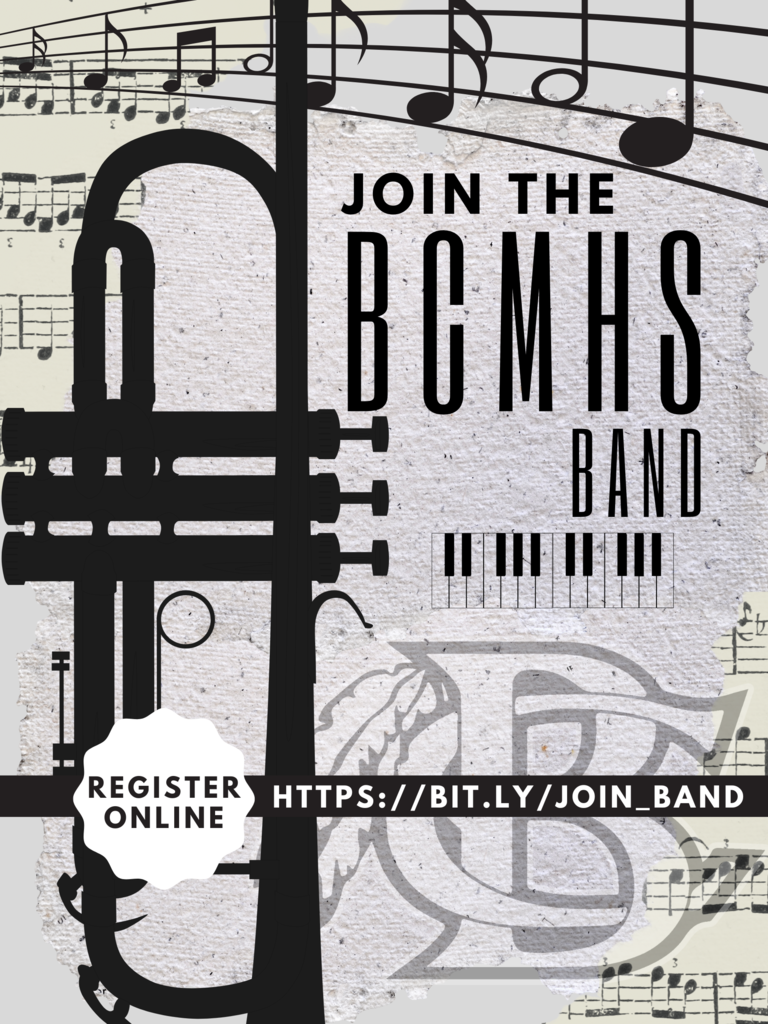 Don't forget-Bryan Co. High softball tryouts begin today and run through Wednesday, May 17th. Tryouts will be held at BCH softball field. Please contact Coach Roundtree with questions. #BeBC #GoRedskins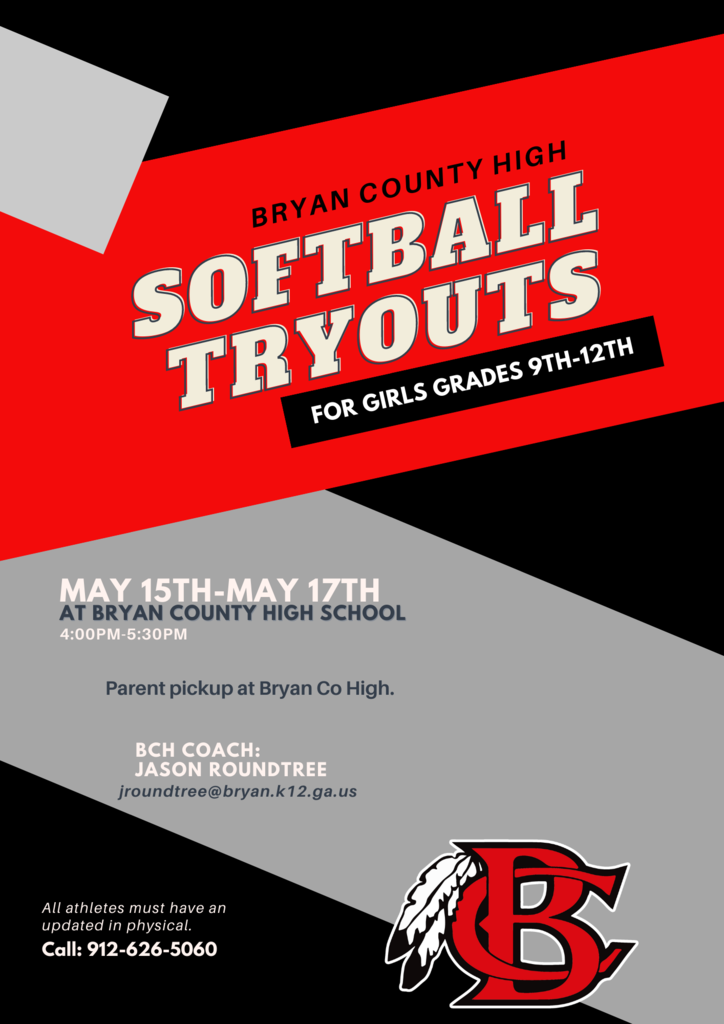 A select group of 7th & 8th graders attended the First District RESA and Georgia Southern Career and College Fair this week. Students participated in an employer panel discussion and met with multiple local businesses and colleges.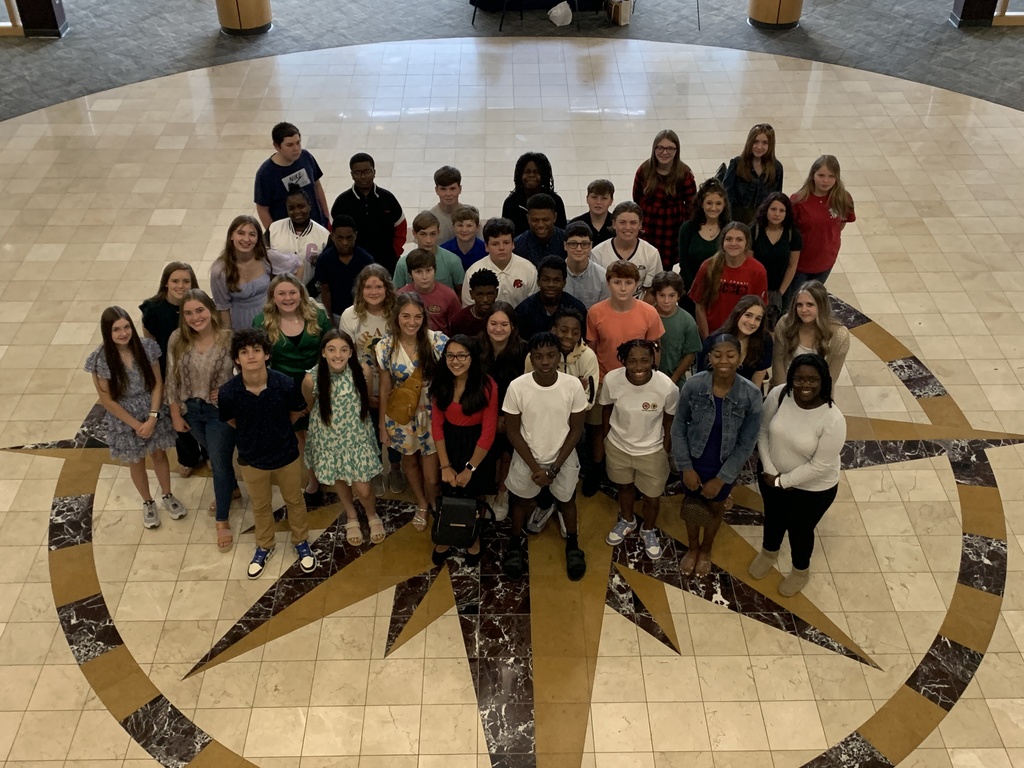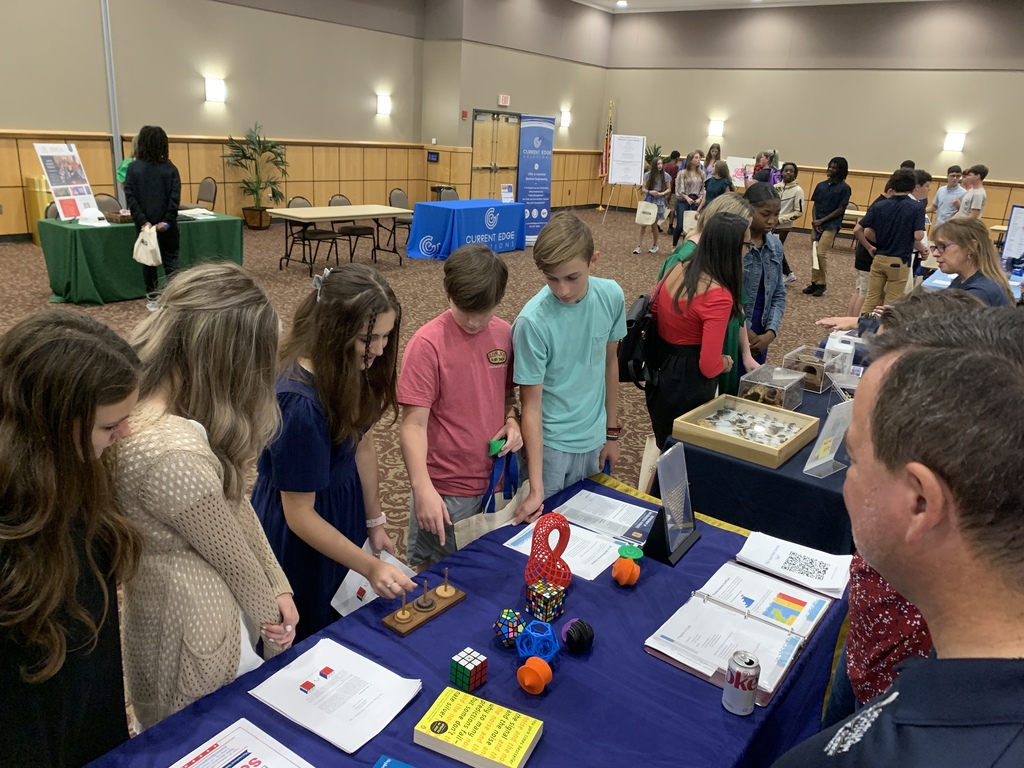 Our sixth graders enjoyed a field trip to Tybee Island on Monday! Students took a boat tour of the island specifically on the lookout for dolphins. They enjoyed a picnic lunch and then some well-deserved beach time in the afternoon. It was a great day for making memories! 🐬⛴️🏖️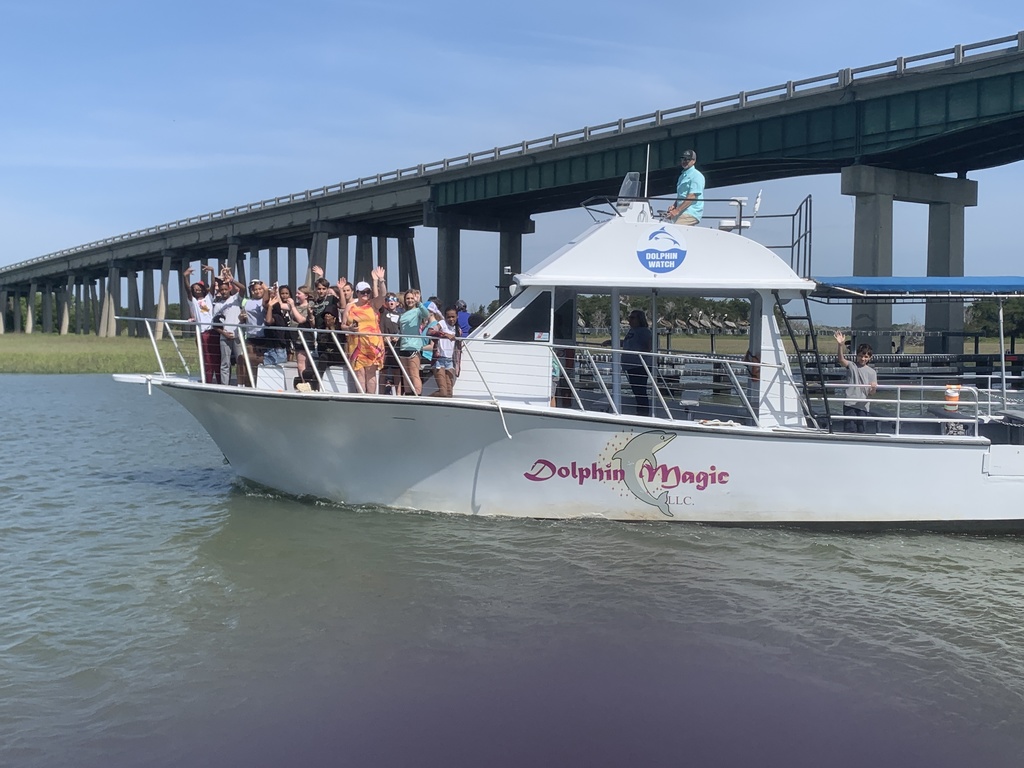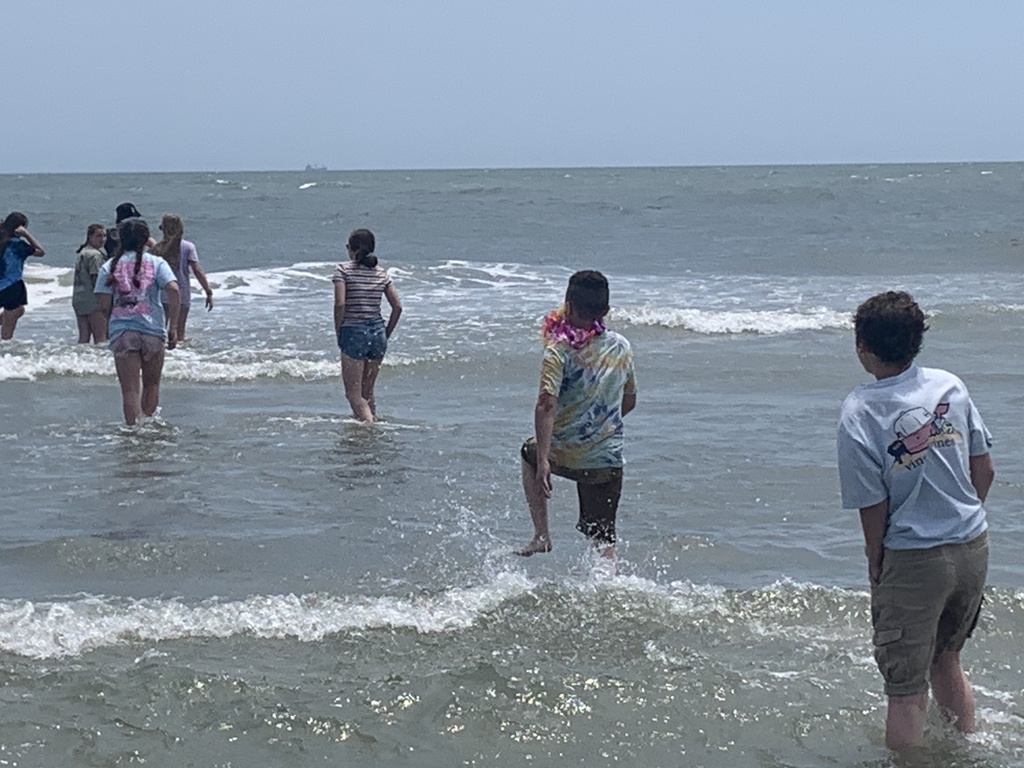 Congratulations to our 2023 BCMS Volleyball Team! #BeBC #GoRedskins❤️🤍🖤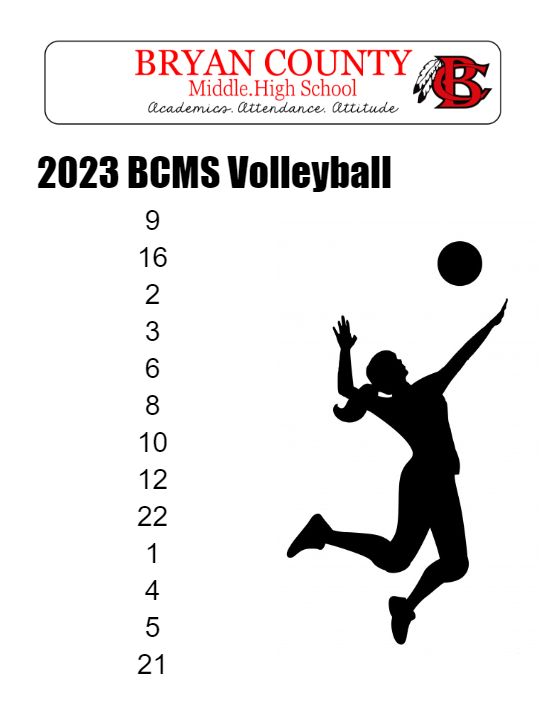 Hey Middle School Scholars! 📚 Don't miss out on your chance to grab a piece of your memories with our amazing yearbook! 📷🎉 Get yours now for only $40 before the sale ends on May 19th. Order now and cherish those unforgettable moments forever! ❤️🤍🖤 #BeBC #GoRedskins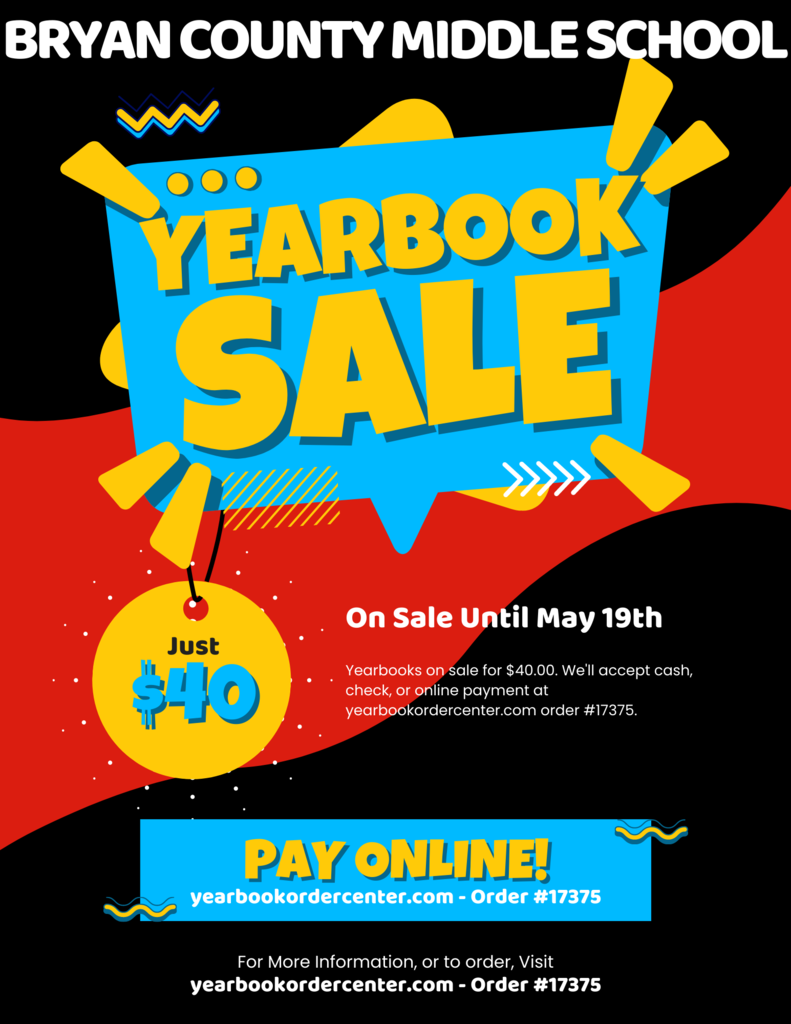 Seniors, don't forget that tomorrow you take your Red 2nd, 3rd, and 4th block exams. Also, your ChromeBook and charger can be turned in to the Media Center after your last exam. #GoRedskins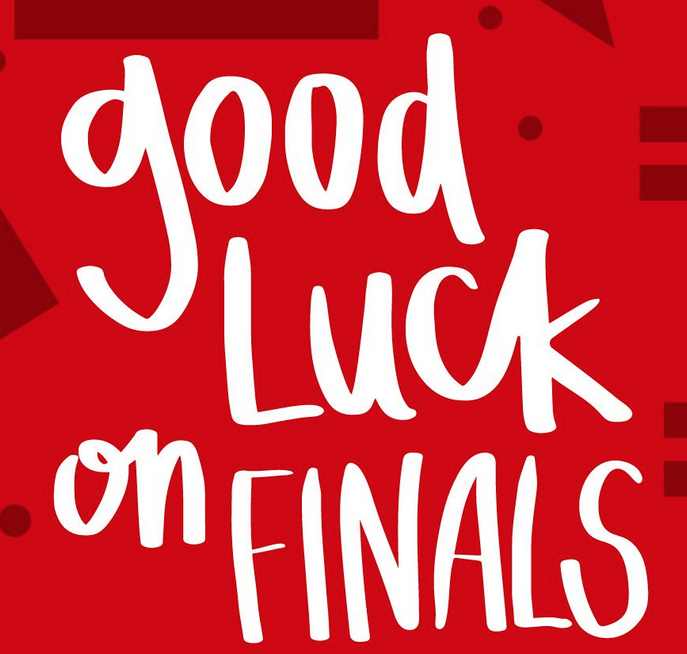 Congratulations to our Region 3-A Tennis award winners‼️ 1st Team: Clara Howard, Jada Conley, and Caycelyn Davis. 2nd Team: Amber Gray, Sarah Conner, Shae Coursey, and Tyler Burnsed. Honorable Mention: Emma Strickland, Kayla Kilmer, Josh Leach, and Xiyon James. #GoRedskins❤️🤍🖤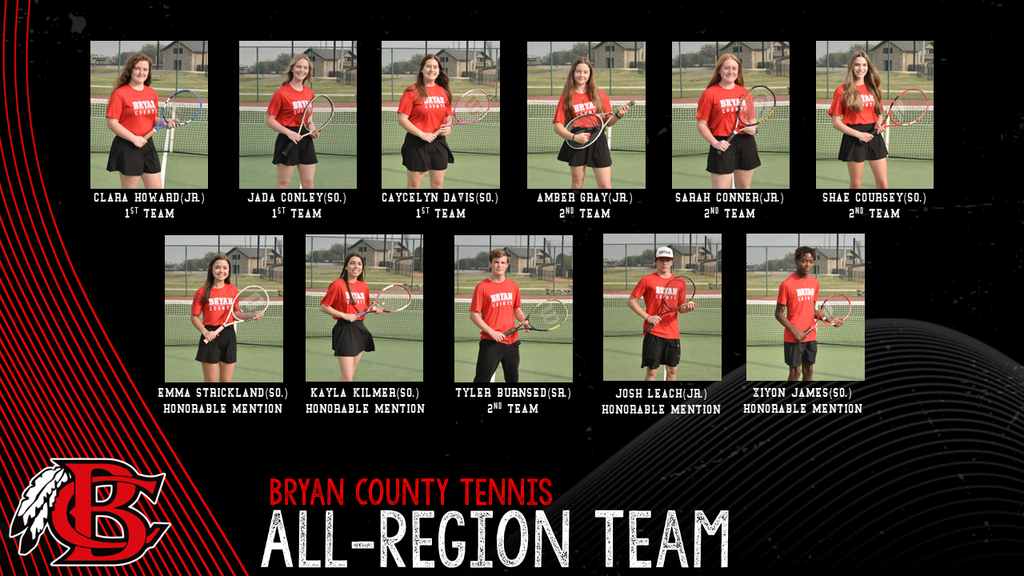 Congratulations to our Region 3-A Boys Soccer award winners‼️ 1st Team: Semajay Mckinney, Cameron Gusman, and Kelly Longino. Honorable Mention: Will Summerford, Luke Hannah, Kameron Boggs, and Mason Miller. #BeBC #GoRedskins❤️🤍🖤

Congratulations to our Region 3-A Girls Soccer award winners‼️ 1st Team: Adelaide Longino, Graci Strickland, Liz Harvey and Skylar Lee. Honorable Mention: Haley Thomas and Camryn Parker. #BeBC #GoRedskins❤️🤍🖤