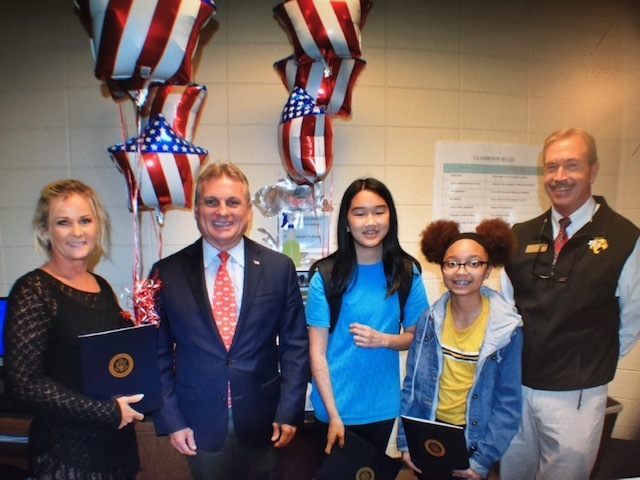 Students win App Challenge
Diane Croy
Thursday, November 08, 2018
Joanna Xiao and Kayden Lawrence won first place in the Georgia 1st District Congressional App Challenge, and were presented with certificates by Earl L. "Buddy" Carter, Member of Congress for the First District of Georgia.
Students in Stem ELT created Apps that could be used in solving real world problems. STEM students created the apps and entered these into the Congressional App Challenge. The team of Joanna Xiao and Kayden Lawrence created an App called the "Insta List" App. This app is used to create an itemized shopping list to help organize tasks and eliminate forgetting items when shopping.
The Congressional App Challenge (CAC) is an annual competition hosted by members of Congress to encourage students in their district to learn how to code. It is meant to inspire students and engage members of congress. It is the most prestigious prize in student computer science. Submissions are judged on demonstration excellence of computer programming skills, creativeness, originality, and how it addresses a problem.
Congratulations Joanna and Kayden, and to their teacher Ms. Tracy Thompson! RHMS is proud of you! #WeAreRHMS