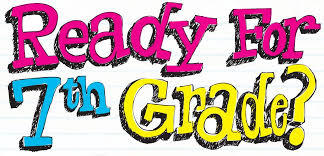 Immunizations for Rising 7th Graders
Diane Croy
Monday, May 14, 2018
This is a reminder that beginning in the 2014-15 school year, new immunization requirements were set for seventh grade students. Seventh graders are required by the state of Georgia to have the tetanus, diphtheria, and pertussis (Tdap) and meningococcal (meningitis) immunizations prior to entering school. Effective July 1, 2014, children born on or after January 1, 2002 who are attending seventh grade must have received one dose of Tdap vaccine and one dose of meningococcal vaccine. By protecting our students against tetanus, diphtheria, pertussis, and meningitis, we're keeping them and our community healthier and free from vaccine preventable diseases. Your child can get these immunizations at the Bryan County Health Department or with your private physician. It is the PARENT'S responsibility to provide an updated 3231 (GA immunization form) in order for their student to attend school.
If you have any questions, please feel free to call your pediatrician or the Bryan County Health Department at 912-653-4331 (Pembroke) or 912-756-2611 (Richmond Hill). Please take time over the summer to make sure your child is up to date on immunizations before the new school year starts.
For more information on tetanus, diphtheria, pertussis, meningitis or the associated vaccines, go to www.cdc.gov.