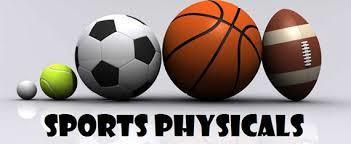 RHHS Athletic Physicals for Rising 9th Graders
Diane Croy
Thursday, April 12, 2018
Attention rising 9th graders:
RHHS will be hosting athletic physicals on April 17th from 2:00 p.m. to 5:00 p.m. in RHHS East Gym. Rising 9th graders are welcome to attend. Students who are paid (through MMP) can ride the RHHS/RHMS Activity Bus to RHHS that day.
There are 2 forms that have to be completed prior to receiving a physical. The Release Packet should be filled out in its entirety and the History Form in the Physical Packet should be filled out and signed as well.
Forms and payment can be completed here.