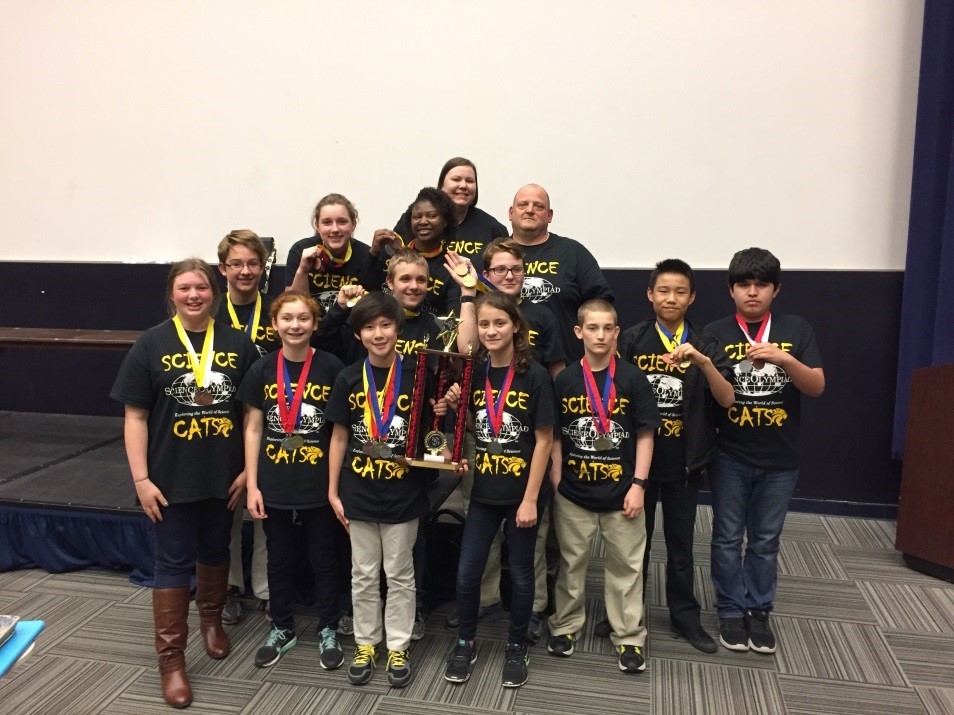 Science Olympiad
Diane Croy
Thursday, March 02, 2017
Two teams from RHMS recently participated in the regional Science Olympiad competition at Georgia Southern. Both teams finished in the top 5. The 6th grade team was awarded 5th place overall and had four 1st place medals and three 2nd place medals. The 7th and 8th grade team placed 1st overall defending its region championship. This team also won four 1st place medals, three 2nd place, five 3rd place, and one 4th place, and will participate in the state competition on March 18th in Atlanta.
The 6th grade team consists of Paul DeLa Cruz, Aiden Gray, Quincy Hopkins, Colin Kehoe, Cameron Marmet, Lizzie Mazel, Logan Mitchell, Ian Ortiz, Elizabeth Powell, Keegan Reardon, Dillen Scott, Lucy Tuttle, Hayes Valentine, Mikkel Welch, and Evan Wiebold.
The 7th/8th grade team includes Alberto DeLa Cruz, Savannah Flanagan, Erin Gavin, William Kim, Camille Knight, TJ Mazel, Maddie Palmer, Eileen Reardon, James Shin, Charlie Tuttle, Jacob Welch, and Ryan Wiebold.
Congratulations students and advisors!