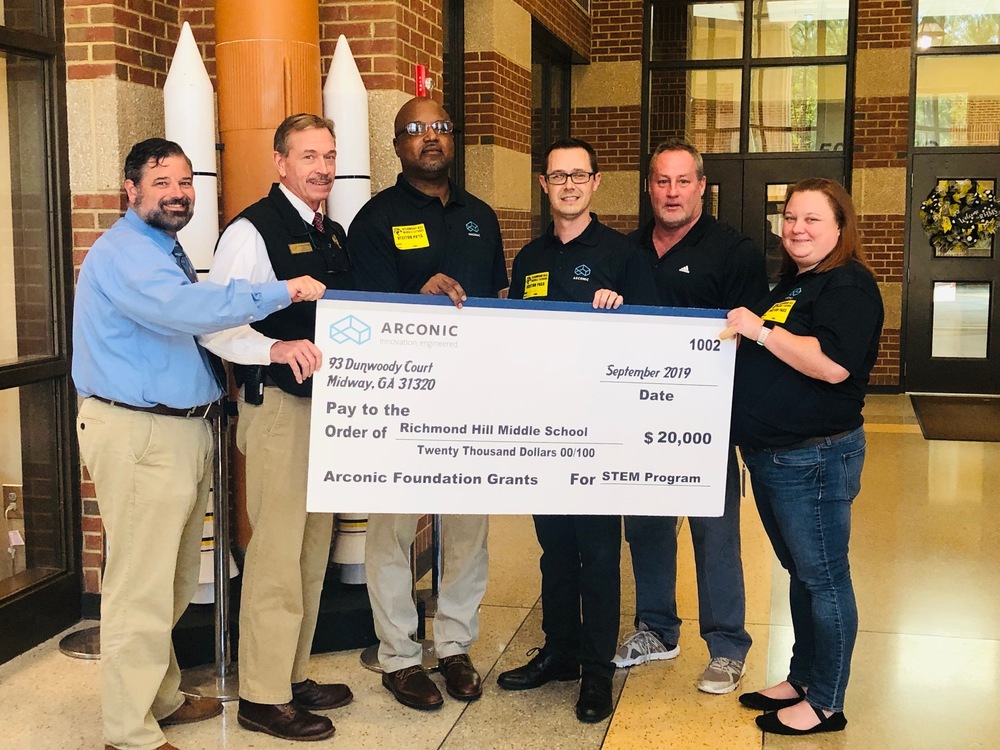 Congratulations Mr. Melcher and our STEM program
Diane Croy
Monday, September 16, 2019
The Arconic Foundation presented Mr. John Melcher, STEM teacher at RHMS, with a $20,000 grant to use in the RHMS STEM program. The funds will be instrumental in purchasing a 3D Printing Fabrication Lab along with state of the art Laser cutters. Students will learn how to design, create and produce objects that will be used for STEM competitions and rocketry projects.
Arconic Engines is a world-class producer of aero engine and industrial gas turbine components, including airfoils, rings, disks and forgings. Thank you Arconic Engines!! #WildcatsCreate #WildcatsWin #ThankYouArconic
Pictured left to right are
Ken Deal, RHMS Assistant Principal; Dr. William McGrath, RHMS Principal; Ryan Latham, Plant Manager of Arconic Engines; Eric Hahn of Arconic; John Melcher, RHMS STEM teacher; and Meredith Clark of Arconic.