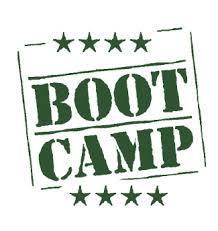 Sixth Grade Bootcamp
Diane Croy
Monday, May 20, 2019
6th Grade Bootcamp will be the morning of Tuesday, July 30, 2019 from 8:00 am to 12:00 pm. Students will get a sneak peek at their class schedule and learn what it's like to be in middle school. Register below.
https://docs.google.com/forms/d/1BtqxVi7NGBjXCxDrGVkwN8-drkGOAxxUb756LEt0dRc/edit

Sixth Grade Open House will follow the parent information session, and will take place from 12:30 - 2:00 or 4:00 -6:00.