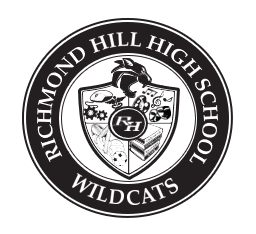 2021-2022
THE WILDCAT EXPERIENCE DUES
Annual Student Dues
- Student dues are an annual fee used to enrich "The Wildcat Experience" for our students.
- These dues provide funding for awards, positive interventions, enrichment activities, and events such as prom and graduation ceremonies.
- "The Wildcat Experience" dues are $35 annually, discounted to $30 until 1/31/22. Pay early and save!
- Any student that pays their dues by September 30th will be automatically entered into a drawing for a fun RHHS prize!
- Dues are mandatory to participate in clubs, sports, to receive a Prom ticket, earn exam exemptions, participate in field trips or to purchase a parking permit on campus.
These funds help support all the "extras" that make The Wildcat Experience so special!