EDIT MAIN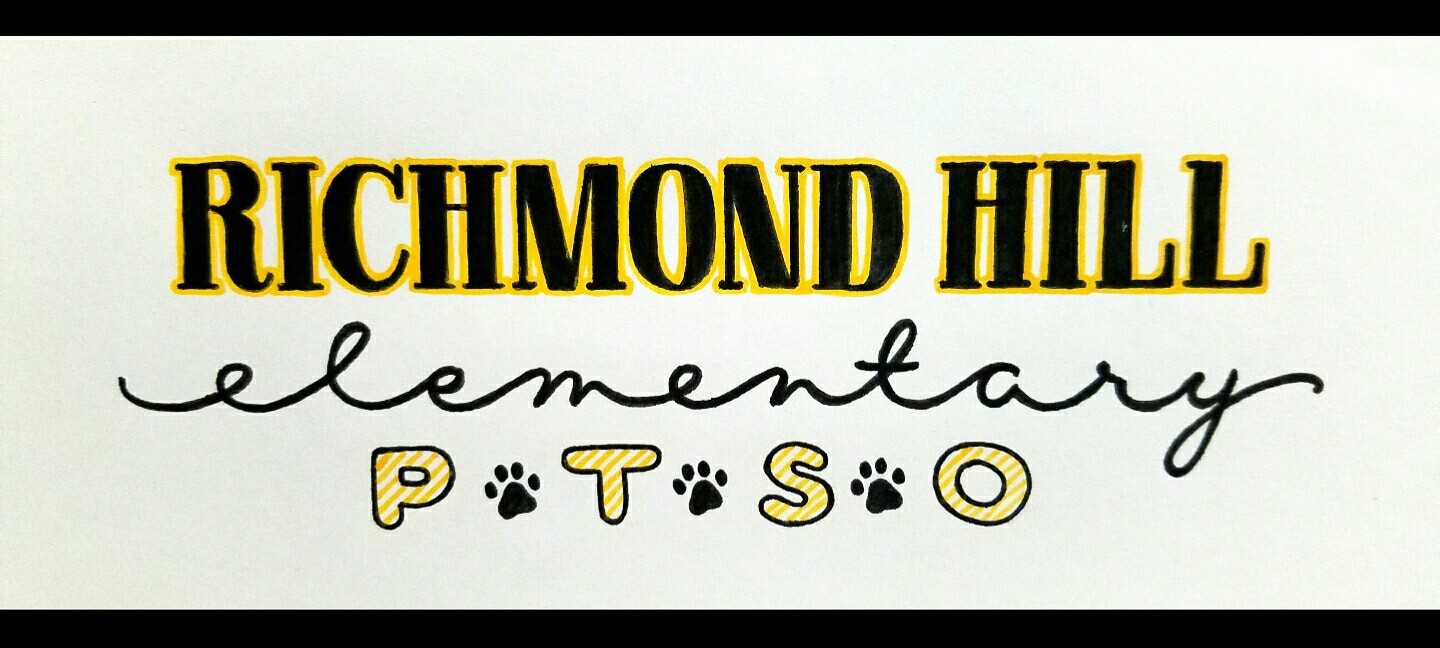 2016-2017
Contact us at: rhes.ptso473@gmail.com
The RHES-PTSO would like to welcome all new and returning students, staff and parents to the start of another exciting school year! By way of introduction, we are a group of parents who work together to make Richmond Hill Elementary an excellent place to work and to learn. Through membership dues and fundraising efforts we provide programs, resources and services that support our students and teachers.
PTSO Membership: We ask and encourage you to participate in our meetings and events throughout the school year. Becoming a PTSO member does not mean that you have to volunteer, but volunteering is a great way to connect with other RHES parents and students. Membership dues are $5.00 per family.
PTSO Board Members
President: Jennifer Pelletier
Vice President: Heidi Harris
Secretary: Vacant
Treasurer: Scarlet Chancey
Ongoing Fundraisers:
Box Tops - Please clip and send in to the classroom in groups of 25.
Coke Rewards - Save your bottle tops and box codes and send them into the classroom with your child. As we accumulate points, Coca-Cola sends the school playground equipment.
Publix - Simply scan your key tag each time you shop at Publix, and Publix will donate a percentage of your purchase back to the school. Extra key tags are available at the front office, at all PTSO General Meetings, or per request at rhes.ptso473@gmail.com. Remember to give one to grandparents, aunts, and uncles. As long as they scan our key tag, RHES will benefit.
Target - Identify RHES as your school beneficiary of choice on your Target credit card account and the school will receive a percentage of all purchases each time you use your Target card.