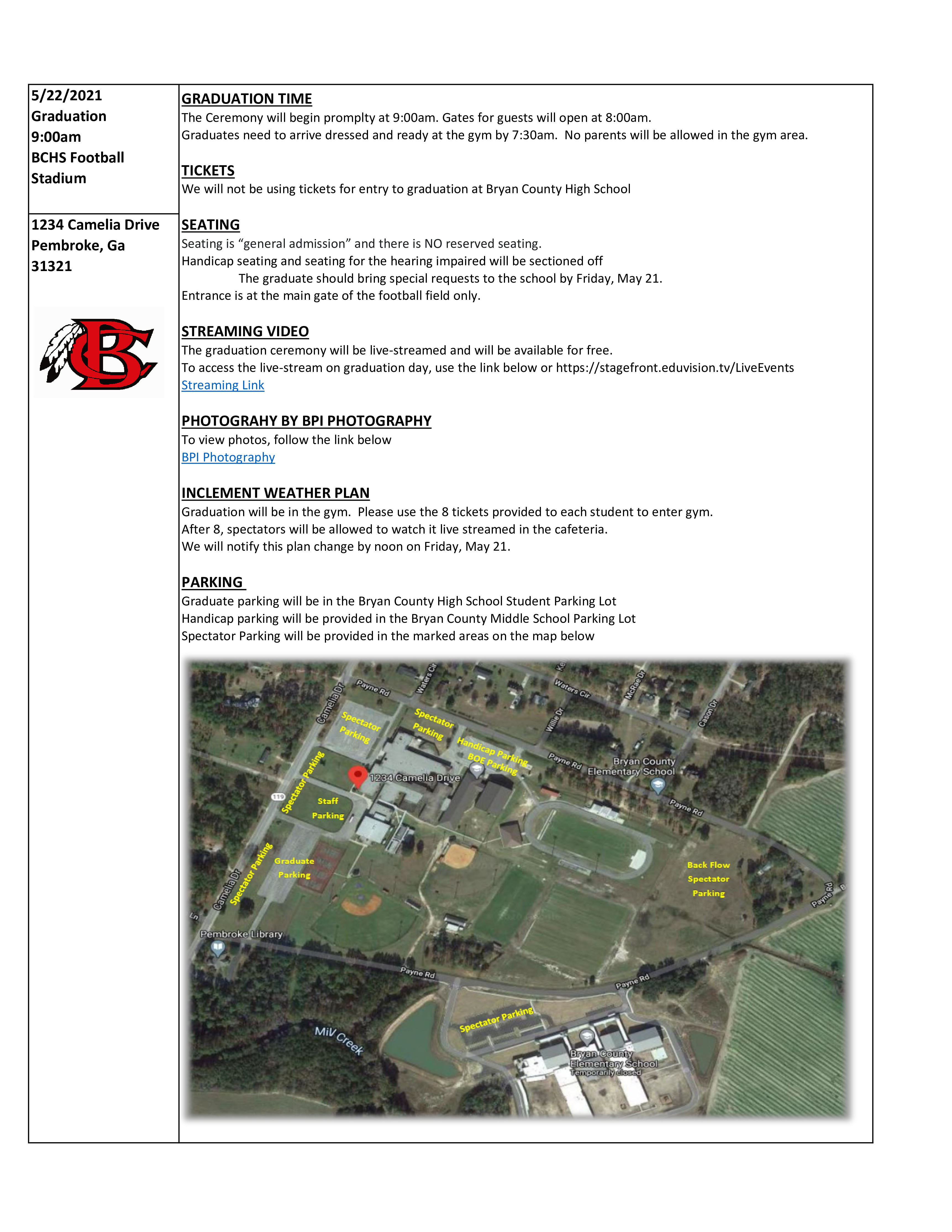 GRADUATION CONTRACT - Click the following link to open a digital copy of your Graduation Contract. These must be signed and returned to the school by May 4th.
Seniors 2021 - Congratulations and Welcome to your Senior year of high school! It's going to be an exciting and VERY fast moving year, so make sure that you and your parents check the announcements on the BCHS website each day and also sign up for SENIOR 2021 Remind Texts from Mrs. Grossman and Ms. Mosier. This is for 2021 Seniors and their parents and will include information/reminders of upcoming events, dates, tasks and important information!
Sign up today text @e8cfa9 to 81010.
Military Impacted Schools Association (MISA) Scholarship
The Military Impacted Schools Association (MISA) facilitates and awards merit-based scholarships for eligible students of all active-duty military members attending a current MISA School District. To be eligible students shall be entering a field of education in their college of choice.
CTAE (Career, Technical & Agricultural Education) Scholarship(s) - $1,000
Presented by

Richmond Hill Bryan County Chamber of Commerce

The Richmond Hill Bryan County Chamber of Commerce is the community leader recognized for promoting business, economic, and community development, as well as public policy that balances economic prosperity with the quality of life. The Chamber serves its membership through advocacy, access to community leaders, connectivity, engagement, and education.

Applicant Requirements:
​1. Graduating senior(s) from Richmond Hill High School or Bryan County High School
a. $1,000 scholarship(s) will be awarded depending on all requirements met and at the
committee's discretion.
2. Must attend an accredited College/University or Technical School immediately after High School
3. 3.0 Minimum GPA
4. Expected to complete 1 or more CTAE Pathway by graduation
5. Application must be signed by CTAE Teacher or Program Coordinator
6. Not on the Obligations list
7. Virtual Interview required (top 10 applicants will be contacted for an interview)
Senior Lady Redskins - please read the attachment carefully regarding the William F. Cooper Scholarship which is due, 3/2/21.
Seniors - We just received information that Valdosta State University is waiving the application fee for 20/21! If this is a school you are considering, please go ahead and apply! Once you have done this, make a request on your GaFutures account for your counselor to send your current transcript. ALSO - once you have applied - please use this link to check out financial aid/VSU Scholarships:
https://www.valdosta.edu/admissions/financial-aid/scholarships/
Savannah Technical College has a free online admissions application for our high school seniors who are interested in applying for Fall 2021 during the month of November. The application fee waiver will only be available through November 30th, so seniors should take advantage of this opportunity. Please read the attached info carefully!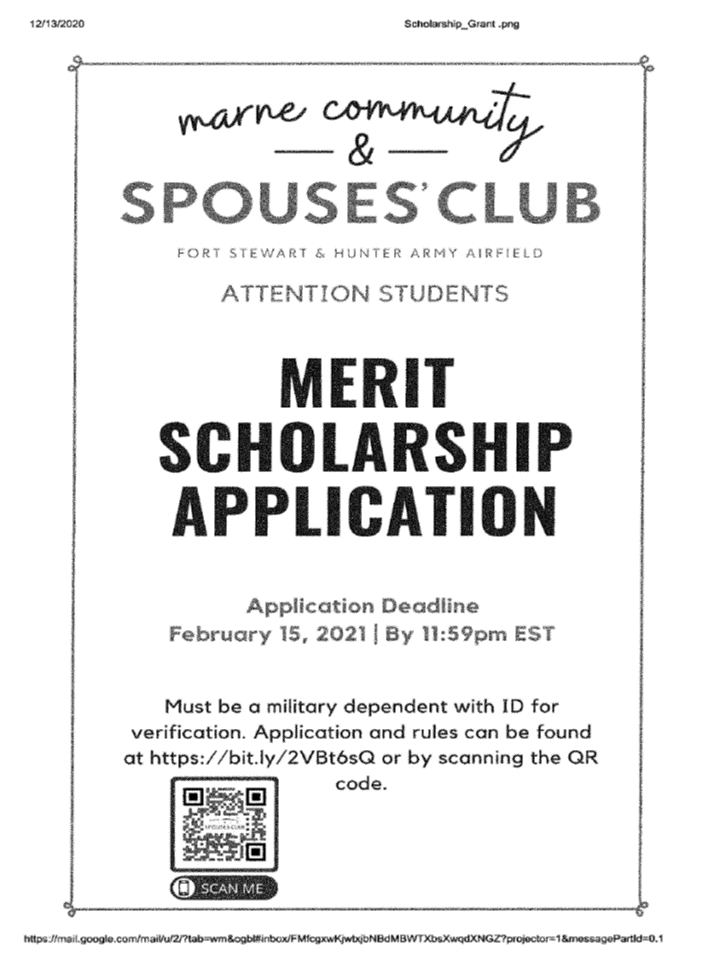 GA Civitan Alice and Bobby Dodd Scholarship
The first place recipient for each scholarship receives a $2500.00 award. In addition, a second place award of $1500.00 will be presented for each scholarship. Although academics and financial need are important and will be reviewed, the overriding criteria will be the applicant s community service involvement. Junior Civitan Club members are encouraged to make application.
Alice Dodd Memorial Scholarship
Georgia District Civitan Foundation, Inc.
The purpose of this scholarship is to assist a Georgia high school senior who has an outstanding record of community service in pursuing his/her education objectives. Academics and financial need are important and will be reviewed, but the over-riding criteria will be the applicant's community service involvement.
Georgia District Civitin Foundation Scholarship
Robert Wyand Junior Civitan Scholarship
The purpose of this scholarship is to assist a Georgia High School Senior Junior Civitan member who has an outstanding record of community service in pursuing his/her education objectives. Academics and financial need are important and will be reviewed, but the overriding criteria will be the applicant's community service involvement.
Robert Wyand Junior Civitan Scholarship
_____________________________________________________________
2021 Litner + Deganian College Scholarship Program - Scared Straight Scholarship
To all of you "YouTubers", Tik Tok stars, and future movie directors (and anyone else who is interested)
- $2500 Scholarship Opportunity in making a car safety "Scared Straight" video!
Deadline is March 31, 2021.
https://www.litnerlaw.com/scholarship/
_______________________________________________________________
Rayonier Scholarship
Seniors who plan to major in Engineering and will be attending Georgia Southern, UGA or Georgia Tech - please check out this awesome scholarship from Rayonier - $10,000 over 4 years! Deadline is 1/7/2021.
Coca-Cola Scholarship
Coca-Cola $20,000 Scholarship for Seniors who have a 3.0 GPA and have participated/are participating in volunteer/community service. Deadline to apply is 10/31/20. Please see the attached file for more information.
_______________________________________________________________
Full Ride Scholarship to Texas A&M University
For students planning to major in a STEM field (Science, Technology, Engineering or Math). Great school, great college town (College Station, TX), and full ride scholarships are few & far between! Deadline to apply is 12/1/2020
5th Annual Aviation Scholarship Awards
Do you have students whose heads are in the clouds? We invite U.S. high school students who are interested in flight training or aviation maintenance to apply for Epic Flight Academy's 3 aviation scholarships. We are located in New Smyrna Beach, Florida and welcome applicants from all around the U.S.

Will you please join us in supporting students' dreams by sharing this scholarship information with interested students?
We are awarding $44,500 this year!
Open to current high school juniors and seniors for flight training and seniors for aircraft mechanics

Awarding 3 scholarships ($20,000 and $5,000 for flight training; $19,500 for aircraft mechanics)

Deadline to apply is October 1, 2020

Read about scholarship recipient Ryan Groel who completed his Commercial Pilot License just 7 weeks after graduating from high school!
Full details and links to the online applications are available at:
https://epicflightacademy.com/aviation-scholarship/
Shirley Miller Scholarship
The Shirley Miller Scholarship awards qualified HOPE Scholarship recipients an annual supplement that pays the difference between their current HOPE award and the cost of tuition. The scholarship is named in honor of former First Lady Shirley Miller in recognition of her lifelong contributions to education.
The mission of this scholarship fund is to restore Zell Miller's vision of providing full tuition to every qualified HOPE Scholarship recipient enrolled in a University System of Georgia (USG) or a Technical College System of Georgia (TCSG) institution.
All HOPE Scholarship recipients must be 18 years of age or older and currently enrolled in a USG or TCSG institution. All applicants are welcome. Until fully funded, the Zell Miller Foundation will prioritize applicants based on the following criteria:
Applicants who are Black, Asian, or Hispanic;

Applicants enrolled in a public Historically Black College or University (HBCU);

Applicants whose annual household income is below the median household income in Georgia;

Applicants who are first generation college students;

Applicants who are in their senior year.
Governor Zell Miller established the Helping Outstanding Pupils Educationally (HOPE) Scholarship in 1993 as a lottery-funded, merit-based scholarship that originally covered full tuition for Georgia students attending an eligible USG or TCSG institution.
A HOPE Scholarship recipient must graduate from a Georgia high school with a minimum 3.00 grade point average and maintain a minimum 3.00 cumulative grade point average to remain eligible. The Georgia Student Finance Commission (GSFC) is responsible for administering the program.
Over the past 27 years, the HOPE Scholarship has been immensely successful, with over 1.9 million students benefiting from over $11.3 billion in awards. The HOPE Scholarship has led to increased college attendance rates, increased high school graduation rates, increased standardized test scores, and increased post-secondary degree completion. We believe providing supplemental funding for HOPE students will strengthen these outcomes.
Greenhouse Scholars Program
To be eligible, applicants must:
Be a graduating high school senior planning to attend a four-year accredited academic institution

Be a U.S. citizen or permanent resident and a legal resident of Colorado, Georgia, Illinois, or North Carolina.

Have a cumulative, unweighted GPA of 3.5 or above

Demonstrate financial need (annual household income no greater than $70,000)

Possess excellent leadership skills, an ability to persevere through difficult circumstances, and a strong interest in and commitment to their community.

Go here to apply: greenhousescholars.org/apply