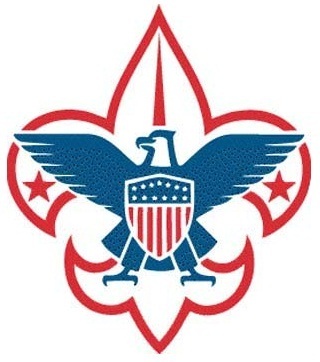 RHPS Outdoor Classroom: Eagle Project
Dondi I. Mock
Monday, January 23, 2017
We are excited to share this news with you all! Garrett Stigall's project to fix the RHPS Outdoor Classroom has been approved and he is ready to begin. See below for his summary of the project. His 1st step is fundraising, so he has set-up a Go Fund me page to gather his funds. Here is his link for funding: https://www.gofundme.com/2a43u8c
Hi, My name is Garrett Stigall, and I am a Life Scout in Troop 400, Richmond Hill, GA. I joined Pack 400 as a Tiger Scout, when I was 5 and have continued my Scouting path up to this point. I'm a member of the Order Of Arrow and almost 15 years old. In addition to Scouting, I also enjoy soccer, math, chess, and STEM projects.

My Eagle Scout Project will be to restore the outdoor classroom at Richmond Hill Primary School. When I was in kindergarten and first grade I remember going out to The Albert W. Odem Outdoor Classroom and Boardwalk and having class time and going for a walk through nature. I remember going to it as a kid, both with my classes and my family. However, through time and lack of funding it is in currently in total disrepair. No one can use the area now. I'd love for the classes at the Primary School and nearby schools to be able to use the area as I remember, so my plan is to try to bring, a portion of it back to life and usable.

I plan to remove all of the old wood used in the making of the outdoor classroom benches and get new wood so the kids can sit safely without the harm of splinters. I, unfortunately, will close off access to the boardwalk area. I hope this to be temporary until someone can rebuild it. Vegetation that has become overgrown will be cut back or removed. Once I complete the Outdoor Classroom portion, I am going to build some butterfly gardens in front of the classroom, so the area can look nicer. I hope to partner with knowledgeable people from the US Fish and Wildlife Service on the best plants to use. After we have completely done the outdoor classroom and the butterfly gardens, I am going to pressure wash the cement and the wood.

Both the teachers and the kids will benefit from this project because the Teachers don't want to stay in a cramped room all day and the kids will be able to learn outside. And they could use this outdoor classroom for not just science but for any subject. The teachers can have outdoor reading or have them sing to the sounds of nature, there are many different activities the school, and their teachers, can incorporate into their teachings. Hopefully there will be sufficient shade so it could be usable year round and be able to attract butterflies and birds.

I'm fundraising for the project to help with the purchase of wood for the benches and gardens, soil for the gardens and the purchase of plants. The school is onboard with my project and eager to see it completed as soon as possible. My plan is too start this project in late February- early March, as soon as the fundraising is complete.
Help spread the word!