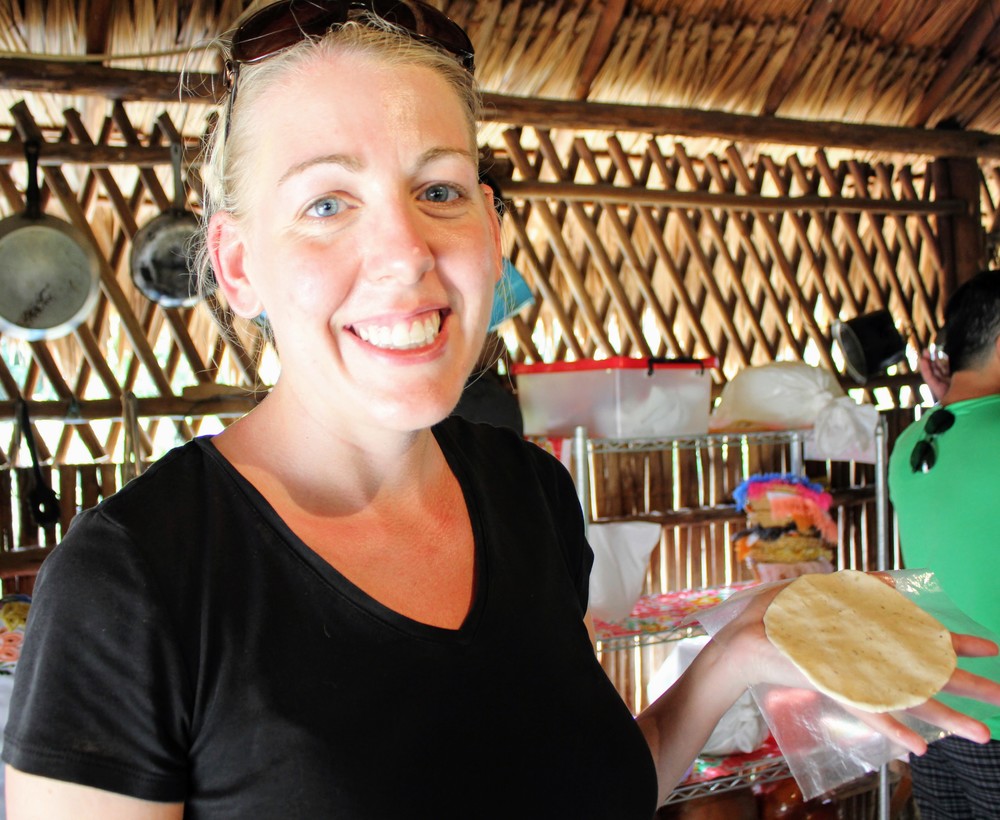 Instructor Spotlight: Brandi Guzman proves healthy cooking leads to healthy living
Mark Griffin
Monday, February 13, 2017
Brandi Guzman didn't grow up loving to cook, but after watching early TV cooking shows and trying few recipes on her own, her passion for healthy cooking was launched. Brandi teaches Community Education's Kids in the Kitchen cooking class and her students have never been healthier or happier.
After visiting relatives on vacation when Brandi was 15, her family liked Richmond Hill so much they decided to stay. Then following graduation from Armstrong State University in 2007, Brandi began her teaching career as a Spanish teacher. In the past 10 years, Brandi has taught Spanish as a second language to hundreds of students at Richmond Hill High School.
Brandi loves to teach students the joy of healthy living. "I love teaching a skill that is no longer taught in school – how healthy cooking leads to healthy living. I'm a big fan of teaching kids how to make healthy food choices. Kids are eager to learn and have lots of fun."
System Coordinator Mark Griffin agrees, "Brandi is enthusiastic about helping young students develop healthy cooking habits. She does a great job as part of our Community Education team. Her students love her class and love learning how to make healthy food choices."
Brandi is a Certified Healthy Hands Cooking teacher. Kids in the Kitchen meets Wednesdays at 4:15 on the Community Education campus. For more information, call Joan at 459-5207. Brandi will also be teaching kids to cook and live healthier during Community Education Summer Camp beginning May 30.